Sunday was also a very busy day at fetcon. I had a shoot from 11-2 with Dawnstar Productions and got to play Super Girl, it was fun.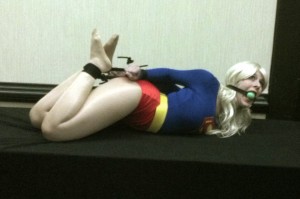 Then I made my final walk around of the convention floor before it closed as I had some stuff in mind that I was able to get at s discount. I got some great suspension cuffs and different colored rope.
Then Daddy and I began our spanking work. We had girls booked starting Sunday at 3:30pm through Monday evening. We only have one cancellation, which was good. Sunday we shot with Kendra James, Ashley Graham, Candle Boxxx, and Isobel Wren. We were so happy to be able to work with one of our favorite girls again, Ashley as well as work with some other pretty big names in the fetish videos world. Candle and Kendra were both guests of honor at this year's fetcon. In fact, I voted for them both. Maybe one day I will be nominated, who knows. I plan to go as much as I can and work as much as I can. This is my life and I love it. I may be going to Atlanta soon to work with and stay with Candle. We hit it off really well and became fast friends.
I already shared photos from the shoot with Candle, Kendra, and Isobel in THIS POST, but here are some photo of the shoot with Ashley. She did 2 scenes for my site, one with Kendra James of a more erotic nature (photos not available for this one) and one where I spank her.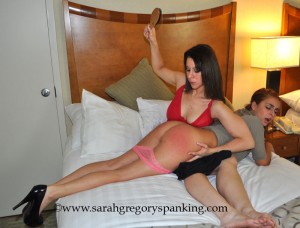 Here are a few more teaser pix from Sundays shoots. Hoping to get some of these scenes edited and on clips4sale before the end of August.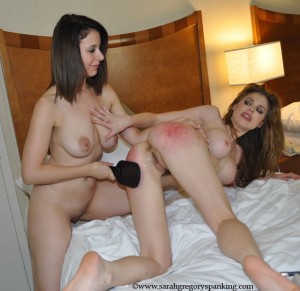 Sunday night was the fetishcon fetish ball 2012. That was fun. Daddy and I dressed up.
I also got some photos taken with Kendra James.
I spanked Dayzee for her Birthday. She had a lot of spankings all weekend.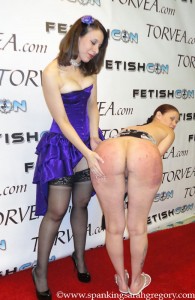 I saw my good friend Whitney Morgan.
And posed for some fun photos alone.
Monday we shot with Briella Jaden and Orias. I already shared a few photos of the shoot with Orias, but here a couple shots from the shoot with Briella.