So as promised a post on Crimson Moon. Crimson moon was the end of July. I am so excited to share some stories and photos with you from this awesome party.
I arrived Wednesday evening and there wasn't much going on. I took a taxi to the hotel and stayed with Mike. I hung out with Yoni, Mike, Melody, and met Angel, who was super awesome.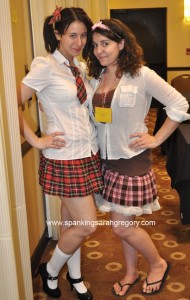 I also met another model named, Shy. We went for some food and then went to bed. Daddy arrived Thursday afternoon. I slept until he got there and I was so excited to see him.
Thursday evening I hosted the Naughty School Girl party that I became famous for running at last year's TASSP, now I have the joy of running it at Crimson Moon and TASSP. i am so excited that I began such a popular event.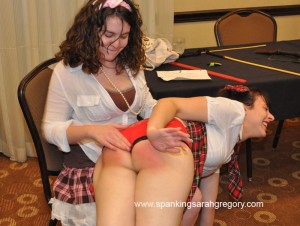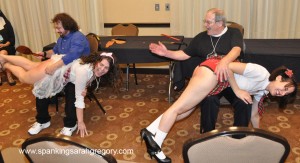 Me and Alex. I will be shooting with her at Shadowlane in Sept.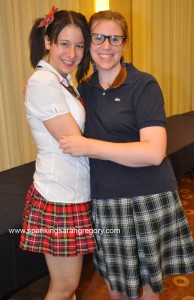 Friday I left the hotel to do a bondage shoot with Ropexpert. That was a great shoot. I had a lot of fun.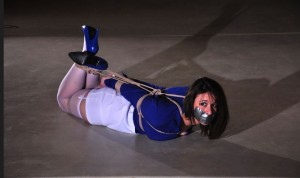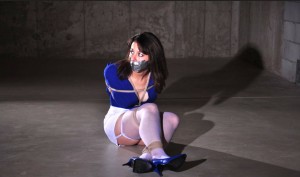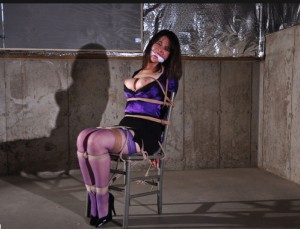 Saturday was the Vendor's fair. I sold a lot of my DVDs and implements and will have more of them with me at Shadowlane in Sept.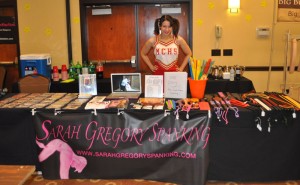 Saturday night was fun. I played and did a session.  Took a few photos as well.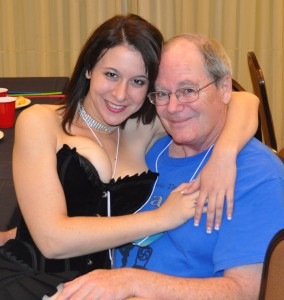 Saturday night was also the Miss OTK pageant. Mila won, I was very proud of her. I entered and had fun doing my booty shake while Daddy spanked me as my talent.
I also had the opportunity to finally meet and be spanked by Dana Kane. We had great chemistry together and are planning a shoot together soon.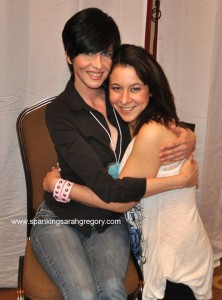 Sunday was my session day. I did a bunch of sessions. Here are some photos of me spanking Paully.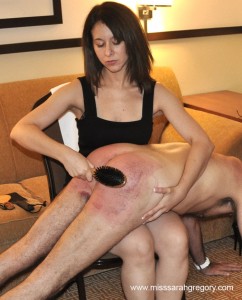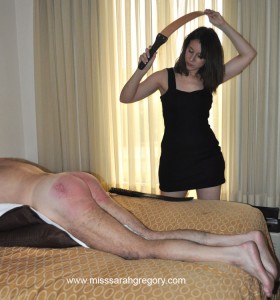 Monday we slept in and had a lazy day of it, didn't do much. Had a session and one of them canceled.
Tuesday we headed to Mike and Kate's to hang out, then stayed over at Heather Ann's. She was very nice to host me and Daddy for the night and get us to the airport early the next morning for our flight to Tampa.