As promised, more on fetishcon. It is a rainy day here in New Brunswick and Momma is making a blueberry pie from scratch while I sit and blog. (actually started this blog a couple days ago and just finished, so it was a few days ago when she made the pie, she will be making another one tomorrow because I went blueberry picking)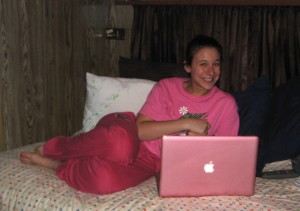 Friday at fetcon was not as busy as I would have hoped, but at least I had two shoots and got to check out the convention floor and buy some cool new stuff. I shot for Gary C Gay and Shy and Wild Tickling. I don't have any photos from the Gary shoot, but here are a couple from the Shy and Wild shoot.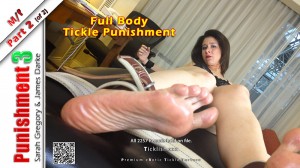 I bought some great stuff from The Latex Store, Torvea as well as Chicago Tool Works, and Girdle Bound. Can't wait to wear some of my new stuff for some photo shoots in September.
Friday night Kyra and her husband came by and Daddy and I went out for dinner and were out til almost 11pm. It was nice to see them and actually spend time together cause at the parties we usually don't have much one on one time to catch up. Then after dinner I had a foot worship session before heading to bed.
Saturday was a very busy day. First thing in the morning I shot for The League of Amazing Woman doing superheroine videos playing "Quinn" known as Harley Quinn.
Then I participated in the Super Heroine Showdown which included famous comic book illustrator/writer, George Perez. That was loads of fun.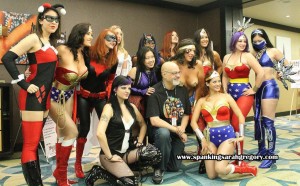 Me and the famous Christina Carter.
Me and Kendra James.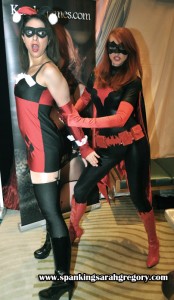 During the actual showdown.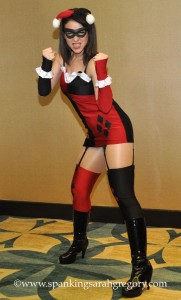 Later on Saturday I did more shopping and shot for CaptGene some cheerleader spanking clips for his clips4sale.