Well, I am home safe and well spanked from the lovely West Coast. I had a blast. I have so many fun stories and photos to share. I think where I left off in my last post, was after my time hanging out with Clare Fonda. Well, after spending some quality time with her, I had another couple shoots in the L.A. area. I had a rental car so I was able to explore more than I would have in the past. I had a foot fetish shoot for Barefoot Vision, which because I am very flexible, went very well and they want to hire me again. I also had a Damsel in Distress rope bondage shoot with Saico, which also went very well and I am wanted again for next time I come out, which means I will plan yet another L.A. trip later either this year or for early next year since there is more work there for me. I will also get to see my friends again too which is also a plus. It is really great having so many friends out there to spend time with when I am out there to work. As a model I gotta go where the work is.
Here is a photo of the work I did for Saico a the rope bondage shoot in West Hollywood.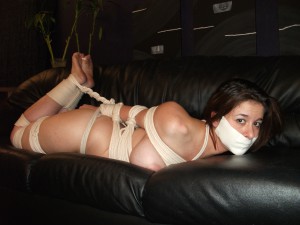 After my bondage shoot I drove around West Hollywood and went to some thrift stores (one of my fave things to do) and found an amazing vintage shop where I got some authentic cheer uniforms ans some vintage dresses for later shoots I have planned. I also went for lunch at a yummy falafel joint. That night I drove to Chelsea Pfeiffer's house as she was nice to let me spend the night. We didn't have much time to hang out as I would have liked, but we did some catching up and it was nice to see her. The next day I was picked up bu my friends Kat St. James and Kyle Johnson to go on our road trip to Monterey and San Francisco. Our first stop was a cute ton called Avila, where we stayed in an inn on the beach.
We got up early the next morning to walk on the beach and take photos. It was a gorgeous day. Kat and I both love photography.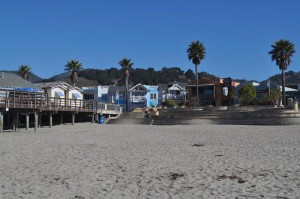 Then we drove to a place called Pirate's Cove. This was a nude beach with a cave.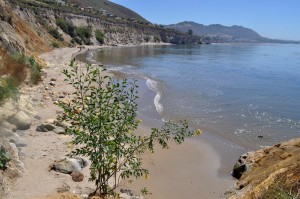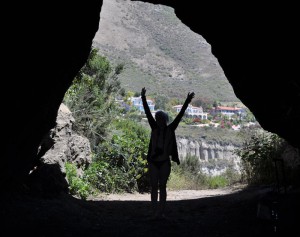 We had a bit of a hike down to the nude beach.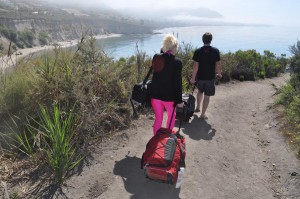 But luckily it was a gorgeous day and we could take photos of great scenery, which I love.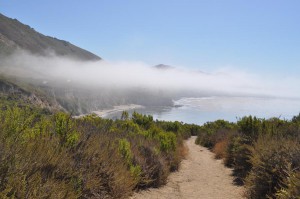 We did some shooting on the nude beach with help from some of kyle and Kat's friends from fetlife  who met us there, John and his girlfriend. They were very nice to help us. Some of these videos will be available on spanking tube soon, and the longer video with be on Sarah Gregory Spanking and Disciplinary Arts Clips4sale. We had such fun filming and the people around us watching seemed to enjoy themselves as well. It was funny because every time someone would park themselves a little close to us, Kat would go over to them and say, "just to let you know, we are going to be filming some spanking videos here, you can watch, but you might want to move if you don't want to be in the shot." I would have trouble doing that, but not Kat, a very brave girl. Here area few grabs from the video files, some of which should be available later this week on spanking tube. Right now see the Nude Beach Prank on my clips4sale store.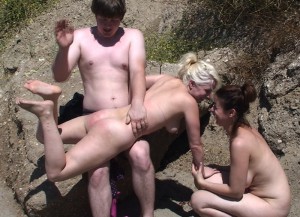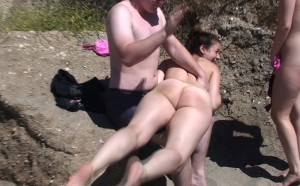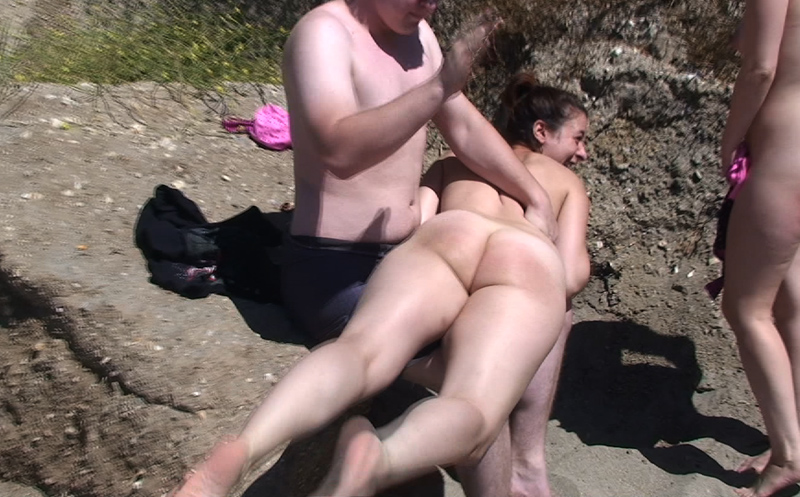 We also took some cute photos before we left.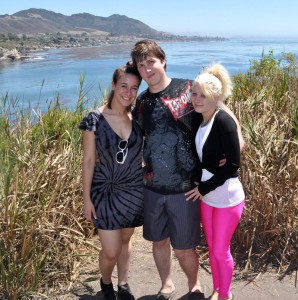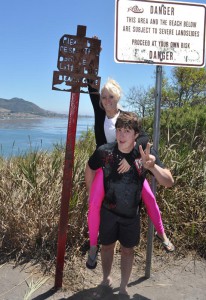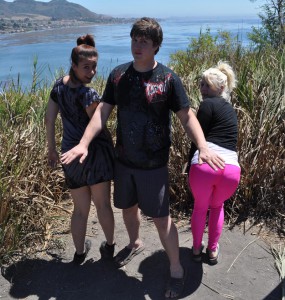 After out morning on the beach and cave filming we got in the car to continue our road trip to Monterey. We took the longer route along the coast so we could stop at the Elephant Seal Rookery. They are interesting looking creatures to say the least.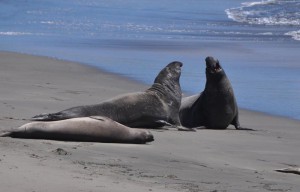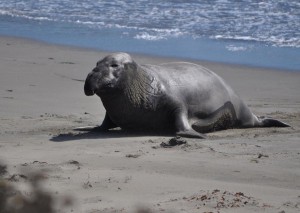 Other wildlife surrounds the area and as you can see Kyle had fun ignoring the signs.Too bad he doesn't get spanked, cause that's a spanking for sure.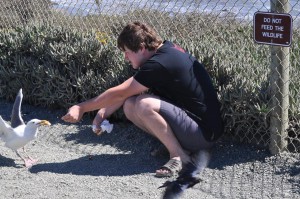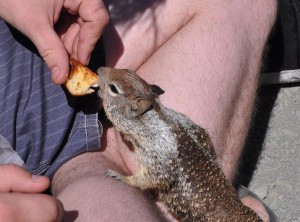 Upon arriving to Monterey, we were tired and hungry. We were staying with a good friend of mine and so we all went to dinner. The next day, we headed to San Fransisco as Kat and I were shooting for SF_Spanker's clips4sale store.
Then back to Monterey we went Kat and Kyle dropped me off, headed back home and I stayed for a couple days before heading home myself. Now I have a lot of work ahead of me between editing the new videos,doing website updates, and preparing for the Shadow Lane Party which is in a couple weeks time. I will be selling a lot of new titles that aren't even released on my website yet, so I have a lot of prep to do. Bye for now!