Once again I am back in the lovely Sunny California. I have bee gradually making my way up North. In the past I have mainly stayed in L.A, but I am exploring new territory. I spent my first week in Hemet with Kat St James, Kyle Johnson, and Kisa Corvin.
Me and Kat in the pool in Palm Desert near the bondage shoot.
I shot in Palm Desert with Bondage Designs and Dominic Wolfe again, popular bondage production companies. This was my second time working for them. I must admit, it is very tight and intense bondage, but it helps to advance my career as a fetish model and we always get some great content. Once I get some photos from this shoot, I will throw them up here. Here is a photo from my last shoot with them in May.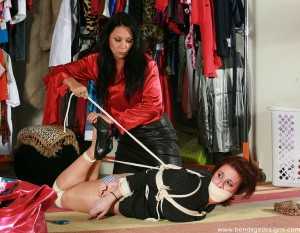 While in Hemet I shot a scene I have been planning for awhile with Kyle Johnson. I will let you figure out what kind it was with the preview photo.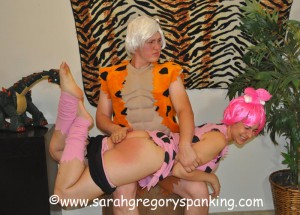 We also went to a small after party at Clare Fonda's on Sunday the 7th. She had her famous EE shoot that day and invited a bunch of us over after.We just took some fun photos while hanging out.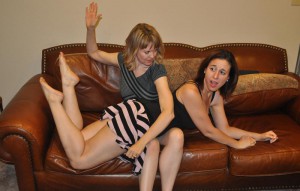 And of course Clare's Maxxxi was getting turned on by the spanking…haha!!!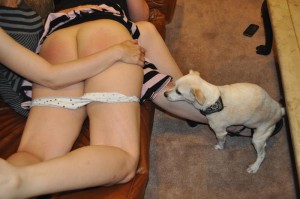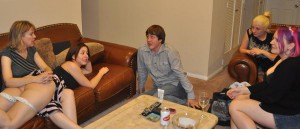 I wasn't in the EE6 shoot, but still was invited over. I also shot some scenes for her clips4sale Diaper site and Bratty Step-daughter site. I am back at her house now to spend some quality time shopping, talking, and I went to her comedy show. What fun! I love this woman.
Stay tuned for more of my west coast adventures later this week.