Yes, we had the opportunity to shoot with British spanking model Pandora Blake. She was a pleasure to work with and spank. We shot 3 scenes for Sarah Gregory Spanking and a bunch of scenes for Spanking 101, Paul's new upcoming website.I did a female/female caning demo with her for the site.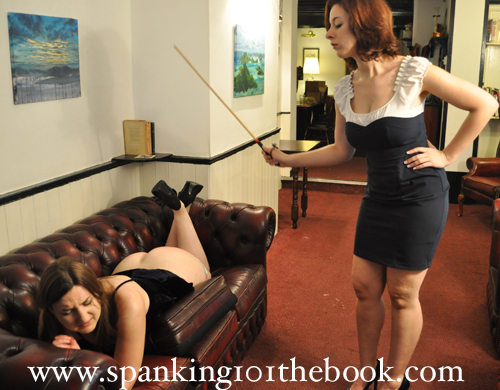 Luckily we had a 4th person there to help when needed so we were able to get a scene with me, Pandora, and Paul. I had recently received an authentic English school uniform and bought a matching one, so we were able to use them in this school themed scene. Paul played my father and we were a father/daughter going as guests in a British school. He got the job and I came along to attend. Pandora, another student and I get in a fight and are sent to his office for a spanking, caning, and paddling. This will go up on Sarah Gregory Spanking soon!!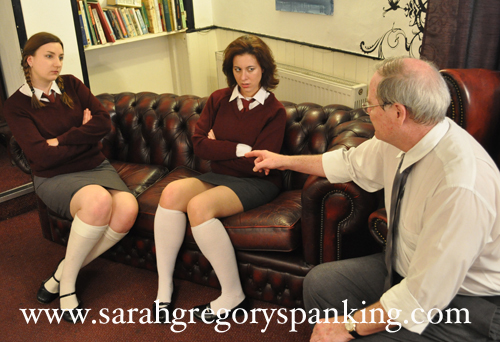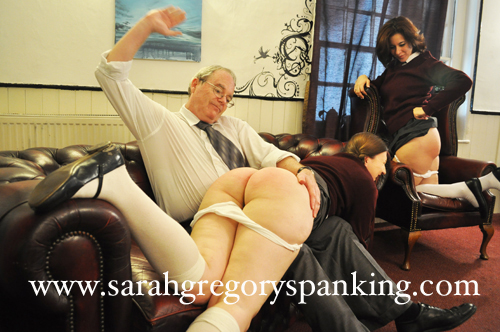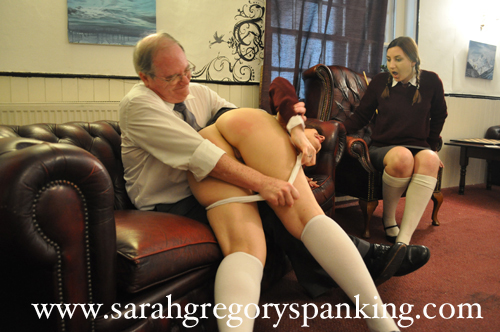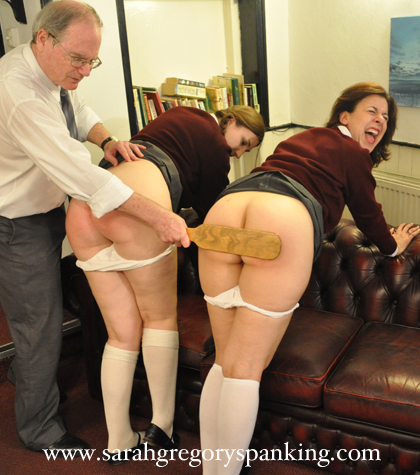 In another scene I spank Pandora for copying my term paper and getting in trouble at school for this. I come back to show her I was caned, so I spank and Cane her as revenge.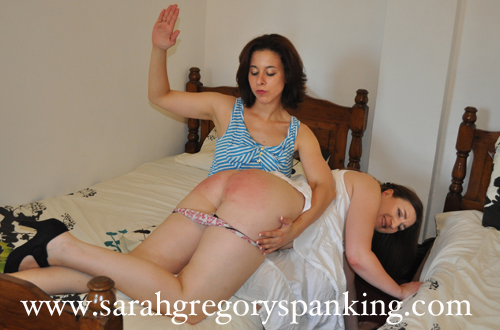 The third scene for my site is called The Initiation. Pandora plays a college sudent trying to get into a sorority. One of the pledges she must do is knock on a person's door after being dropped off in a random neighborhood and asked to be spanked and then have a photo taken for proof.