I am sorry for taking so long to blog on this. I have been in England with limited internet access and left a day after the party was over.
The weekend of June 9-12 was the Texas All State Spanking party. It was so much fun. There was everything from, good food, dancing, karaoke, spanking, naughty school girls, to fun suite parties, and oh yea lots more spanking. I will share with you a story in photos detailing the weekend that I had. So, Thursday was pre-registration and opening suite parties. We had a party in our room, and although not super crowded, there was lots of spanking play. In the day on Thursday I did a bit of shooting for my website with Dana Specht and Kat St. James. We did a full length 45 min video where me and Kat are sisters and get in a lot of trouble with our mom. Here are some sneak peak stills.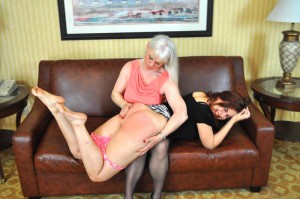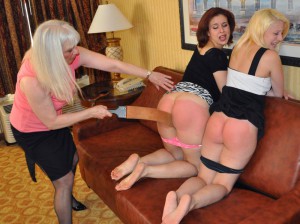 I also did some shooting later Thursday night after some dinner and partying with the adorable Jenni Mac.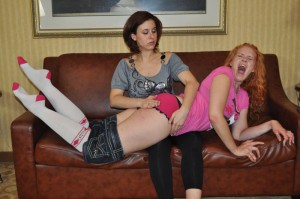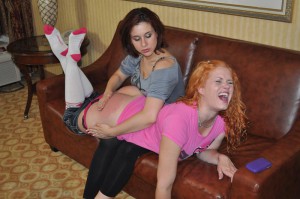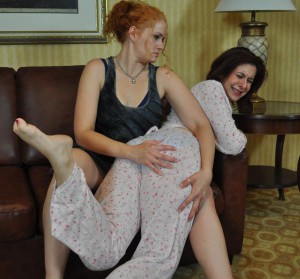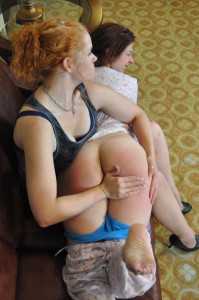 Friday started with a few wonderful Demos. I only saw two of them, as I had to leave early to prepare for the Naughty School Girl Party. The first demo was on scolding and this was given by the very strict famous disciplinarian, Dana Specht.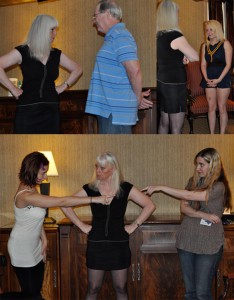 The second demo was on role play and this was given by the strict Miss Chris and adorable Jenni Mac.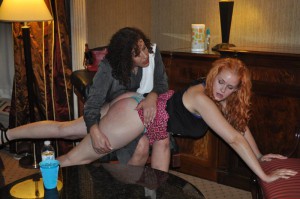 Later in the day I got to host my very first event…a Naughty School Girl Party. I had chosen a specific group of tops to play the priests and nuns and told any female bottom to show up dressed as a school girl to participate in the party. It was loads of fun. Here is a collage of photos from the party that I put together as there were so many to choose from, I wanted to include as many as possible. Click on the collage to see bigger.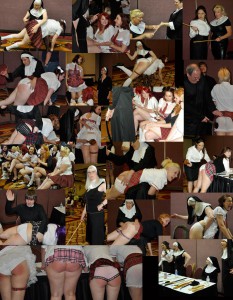 Then, later Friday night, it was a Margaritaville theme, icebreaker games, food, and spanking. The dress I wore was my college graduation dress. I had also worn it in a video on Chelsea's Pfeiffer's website called Unhappy Birthday Spanking. In the photos below are me and Kat, then me and Paul, then bottom row, me, Chelsea, and Dana and then me and Miss Theresa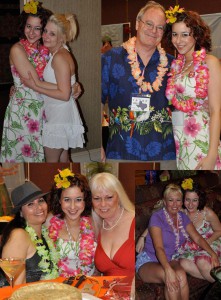 Unfortunately I didn't get up early enough Saturday for the breakfast, but heard it went great. Plus, I had a lot of prep work that still needed to be done for the vendor's fair, which was awesome. I sold a lot of DVDs and had fun spanking the lovely Ten and getting spanked by Chelsea Pfeiffer and Dana Specht.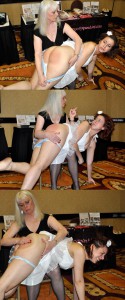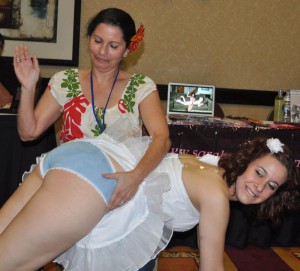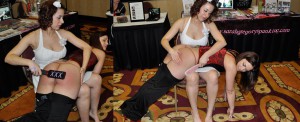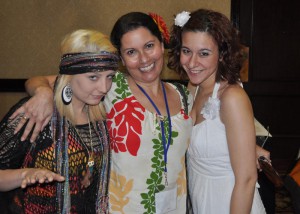 Saturday night was White Night. We had an awesome dinner, listened to a comedy show from Artamis, danced, did Karaoke, and of course lots of spanking.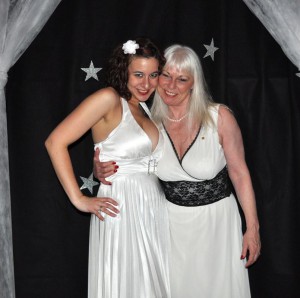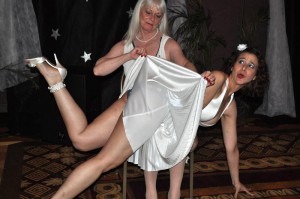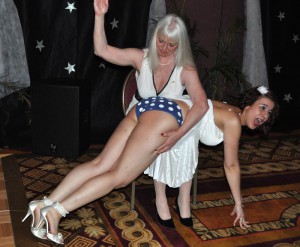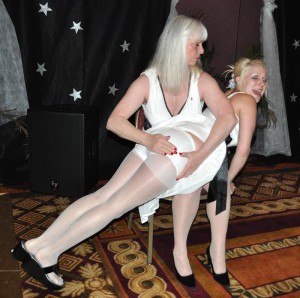 I stayed up really late playing and so it was hard to get up the next morning for the models brunch, but I did it as tired as I was. This was fun. It was just kind of a goodbye type thing and an opportunity for all the models who attended to be in one spot at one time so that they could be approached for photos and conversation. We took a group celeb photo as well.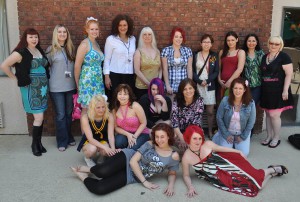 After the model brunch, I continued with a lot more shooting. I shot with Chelsea, Dana, Ten, and Jenni Mac, for my website. Here are some stills from our shoots.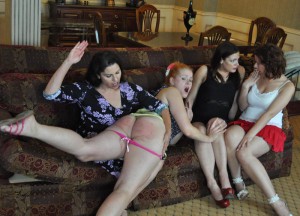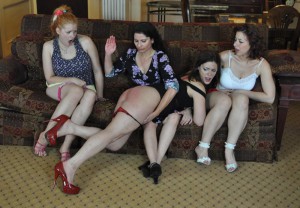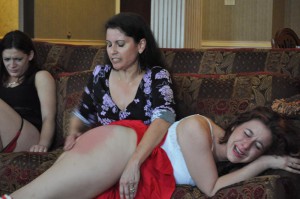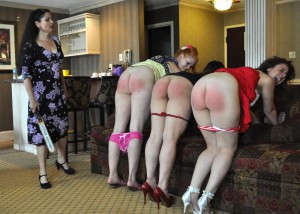 All in all it was a very fun and full weekend of shoots, partying, spanking play, and just time with friends.