Well, as you know I always post a blog on any spanking parties I go to, so here is my post on Boardwalk Badness weekend. I am behind on this post as I had to get the photos off my camera and had been non-stop traveling. Well, I have some down time in the airport, so here are my Atlantic City adventures….
Kat, Kyle, Kisa, and John, all flew to my place. Paul was already with me. We rented an 8 person SUV and drove to Atlantic City for the party the last weekend of April. Is was an awesome party with lots of fun things to do. I did a good amount of shooting as well. I got to chance to shoot some more content with Miss Chris for Sarah Gregory Spanking. Here is a photo from our shoot.
I also had the pleasure of working with Ten. She is such a nice girl. We really hit it off and I have a feeling a nice friendship is blooming. Plus she moved to the state I live in, so shooting with her and hanging out will be very easy.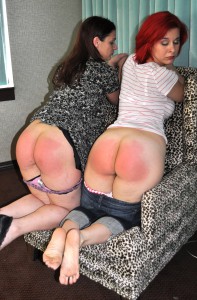 The actual party was great. The Vendor's fair brought me a lot of business with  my DVDs and Calendars.
Also I was the host of Strictly's got Talent. I  got the opportunity to perform a couple of songs. I think this part of the weekend was the highlight for me, as performing and singing is where a lot of my passion is.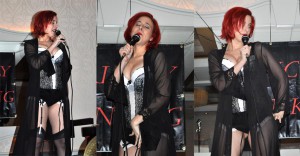 Me and Kyle, Me and Paul, and me and Kat.
Stay tuned for more of my L.A. adventures…