I love the planning phase of trips and shoots, as stressful as it can be, it is fun and exciting too. I am planning so many fun spanking adventures. But….when am I not?
The closest one is in April when Paul comes back and we are hiring a group of models to shoot spanking videos for his and my site. A lot of them will be new to spanking videos, but they have done other fetish work. So, I am contacting a lot of models and having conversations with them, sending them questions to answer, requesting photos, giving them temp passes to check out the website to see if they can handle it. It is a lot of work to find models who can actually take a spanking and are reliable, but it is worth it in the end.
The second closest event is the Boardwalk Badness Spanking party in Atlantic City at the end of April. I am setting up shoots at the party with various spanking superstars as well as booking private sessions. If you have wanted to spank me or get spanked by me, now is your chance…..if you will be at the BBW party and would love this opportunity, just contact me and we can set it up. I am also preparing a couple of songs I will be performing at the Strictly's Got Talent show. I am hosting this fun event again. I think Paul and I might be driving in for the party from CT so that will be fun to to spend time in the car with him. We have such nice conversations.
Then, I am planning a trip to L.A. sometime in May. I am contacting some companies about shooting with me, as well as setting up some trade shoots with some awesome and talented photographers from Model Mayhem. A trip out to shoot with Dana Specht is also in the working for May.
Then, June 9-11 is the Texas-All-State spanking party. I am one of the activity planned for the party, so I am having fun coming up with ice-breakers, events, and games. If you would like to put your input in with any fun party ideas, just shoot me over a comment or email and I will see what I can do. I am also booking spanking session at this party and lots of spanking shoots. I will be vending some new DVDs at the Vendor's Fair.
Then…you thought that was a lot. I am going to the UK in June after the Texas Party. Paul and I are flying from Dallas to London on une 15th and I am booking lots of shoots with companies. So far, I am booking with Northern Spanking, Bars and Stripes, and aaaspanking. I am also doing a private shoot for a spanking client and Paul and I are hiring many popular British spanking models for our sites. It is so excited. We are also going to do some site seeing around England and Scotland…yay! I am so excited.
Then, I haven't even begun planning for the Chicago Crimson Moon party in July and Shadowlane in September.
In the meantime you should check out the newest video on my site, starring me, Paul, and introducing Miss Whitney Morgan. She can take a very hard spanking. Check out some photos from the video "Drunk on Vacation."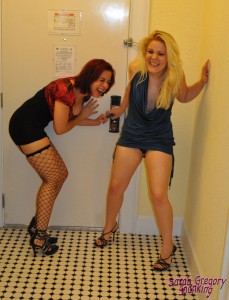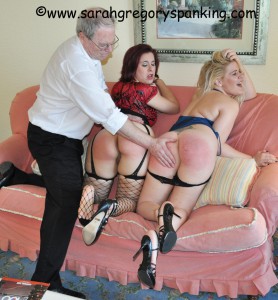 Also, I did an awesome photo shoot with Jay Walker a couple of weeks ago, here are a couple shots from the shoot that he has edited so far. You can see more from the shoot on my Fetlife page.