Hey all, I was interviewed on The Cherry Red Report, check out, my interview.
Also, I did a shoot yesterday with Miss Savannah Sly. She will be coming up on Sarah Gregory Spanking sometime within the next month.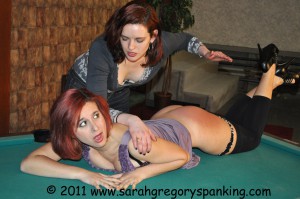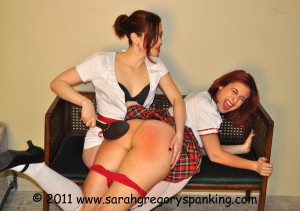 But this week, don't miss the full episode of Spanked Girlfriend Spanked, starring me and the lovely Galas. In this episode, Galas gets spanked by her girlfriend Sarah for betraying her and going to an ex's house to get spanked instead of asking Sarah when she felt she needed it. Sarah is not happy and gives her a spanking on her already red and spanked bottom.
Here is a free preview clip from Spanked Girlfriend Spanked