Well, the following days after my birthday in Florida were filled with shoots, shopping, and sun.
I saw the beautiful Florida Sunrise and seagulls having their early breakfast on my actual birthday, what a gorgeous site.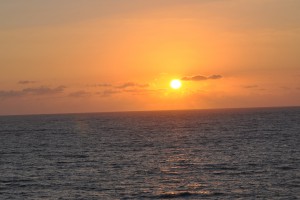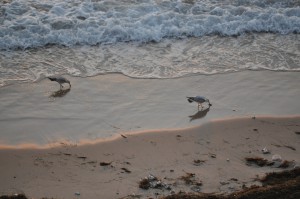 We had so much to pack into only 4 days. We spent the day after my birthday shooting with a popular fetish model, but new to spanking model, Miss Whitney Morgan.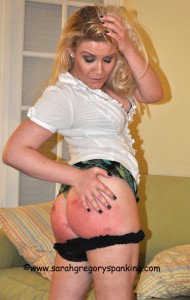 She had a very outgoing and bubbly personality and was easy to talk to right off the bat. We were being so chatty that it was tough to focus and get started with the shoot. I shot 3 scenes with her for sarahgregoryspanking.
The first scene we shot was a scene where she and I played friends at a hotel with my dad on a business trip. We stay out all night and almost miss our morning flight. We come back drunk and I am even missing my panties which I sold off for money to buy more drinks. Let's just say Dad isn't too happy when we come stumbling in during the early morning hours. I don't have a name for this video, if you have any suggestions, would love to hear them. Also, I always take plot ideas for my videos. Just send an email over to me at sarahgregory02@gmail.com if you have any story lines to offer.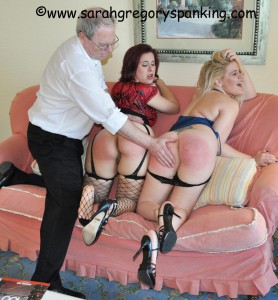 I rat Whitney out for it being her idea, so she gets more…hehe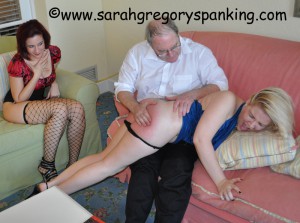 Then she gets revenge on my booty.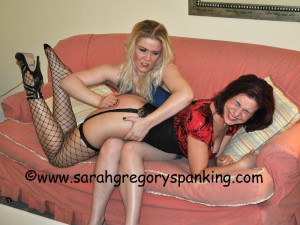 Then in another scene which I call, BAD MODEL, Whitney and I play roommates and she steals my modeling job, so when I find out, I spank her to teach her a lesson.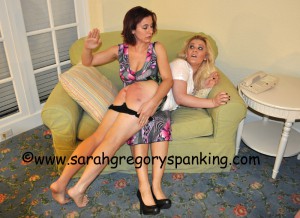 Her butt was very sore and marked after a full day of shooting with me and Paul. She was such a trooper and took it all. I think she is a true spanko at heart.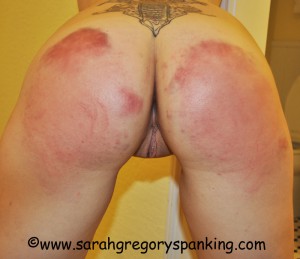 The next shoot we had in Florida was with a girl named Vivian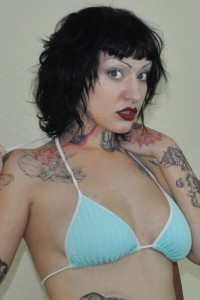 …..and we had Galas back to have a shoot with three girls together. So HOT!!!