So, I am finally in Florida after having 4 flights canceled on me and Paul due to the snow/ice storm in CT. We arrived late Wednesday night. The whole reason for this trip was my birthday (today), but then I sort of have this way of turning every trip into a work vacation. It is like I can't go somewhere without advertising it on MM or fetlife then all these companies want to book me for work and I find models I want to hire for my website….so this is a working vacation. Luckily we will still have some shopping and beach time. Thursday I did a full day of shooting for Tatiana Petrova, a Russian Domme, fetish producer. It was let's just say interesting work. I really had no idea what I was getting myself into for the first half of the day, but the second half of the day was a lot better and less "different." Let's start with the second half of the day. I did a chloroform kidnapping type shoot, where I was taken and chloroformed on my way home from shopping and brought to Tatiana by her slave. Tatiana then undressed me, and fondled me a bit. Every time I woke up, I was put out again. The second scene I shot for her was a fur coat fetish scene and we basically were in furs getting hot and bothered over each other. The last scene was a KGB interogation spanking scene. Basically I was an American Student picked up by a KGB agent and brought to Tatiana for questioning as I was thought to be a spy. She makes me strip and then spanks me for a confession. Turns out she was wrong, but she still makes me go home with her so she can have her way with me.  I will be sent some photos from these shoots, so I will share them as soon as I have them. So, the different part of the shoots were for a company that Tatiana books for. It was a pony riding fetish. They were actual ponies that I had to ride mostly being nude and talk to them strictly. OMG…it was so hard to stay serious. I still can't believe I was able to pull it off, but I guess I did okay with it.  I don't think I would do that fetish again though. There is only so far I will go to do something I am not really that into even if I am paid.
On Friday I shot some bondage trade videos with a beautiful fetish model named Galas.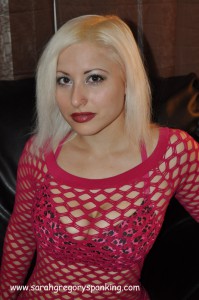 She is very well know in the fetish scene and does a lot of work with fetishes involving balloons, death, chloroform, and bondage. I shot one bondage clip for her site and she did one for mine. I should get photos for those soon as well. I then hired her to shoot some spanking clips for my site and Paul hired her for his site as well. We did 5 spanking scenes with her, two being for my site.
In the first one, Paul was my dad and a preacher. He was out of town at a retreat and my friend Galas was over to visit me. We are on our way out to a night club (which is against daddy's rules) and we are dressed very slutty to say the least. I didn't even want to go but she made me. Well daddy's flight was canceled and he was not happy to come home to find his daughter and her friend dressed like little sluts on their way out to a night club.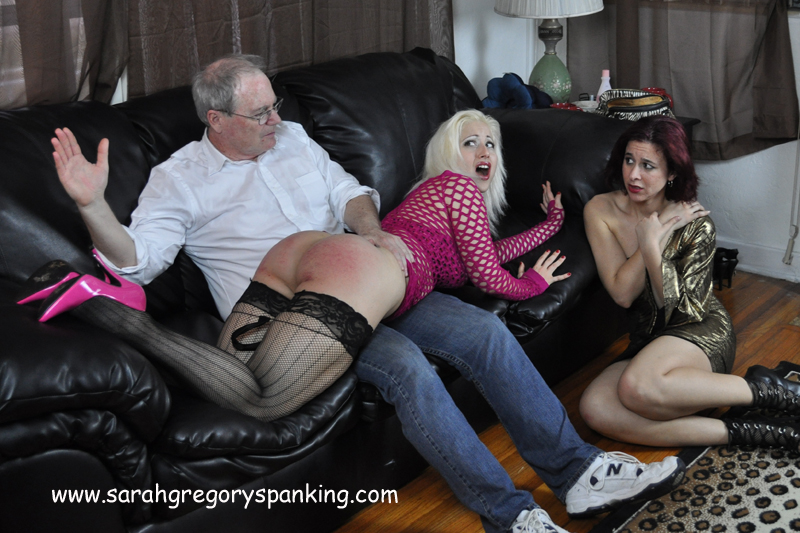 In the second one Galas plays my girlfriend who I spank. I am very upset with her that she has gone to her ex's house to get a spanking instead of asking me for it. I tell her that was just a warm-up and pull her over my knee for the real spanking. This was a hot scene!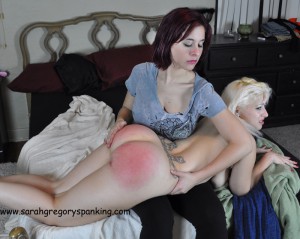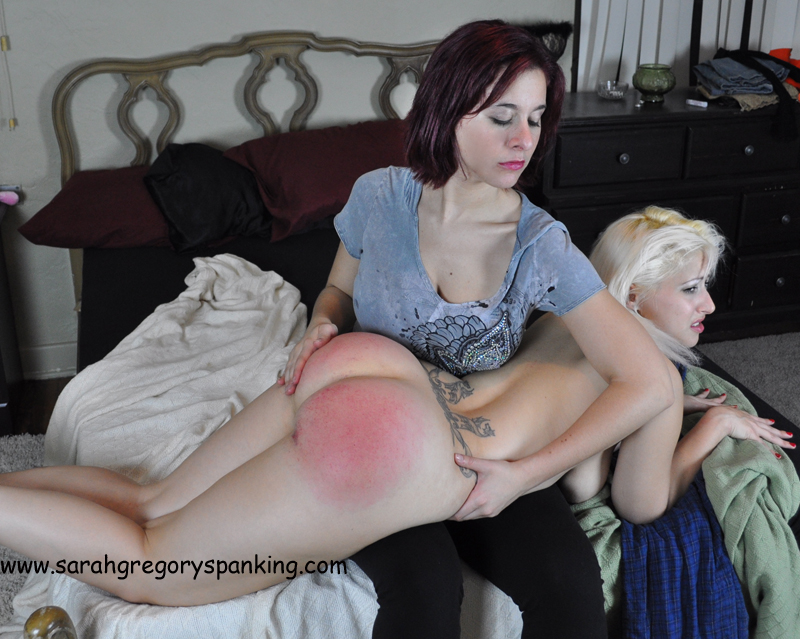 Then after a full day of shooting some good dinner we checked into our second hotel in Fort Lauderdale where we will be through the 10th. I turned 27 at mid-night and got my birthday spanking. We video taped it even though I had no make-up on and didn't feel shall we say shoot ready. I will edit that clip and put it up later this week in between other shoots and celebrating. Here a a couple photos from tonight's spanking.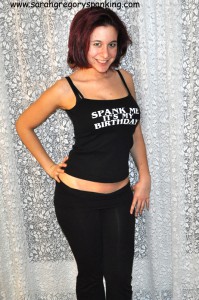 Check back in a few days for more photos and re-caps on my Florida spanking/fetish/Birthday trip.