Well, about 2 weeks ago we wrapped up running the First Annual Lone Star Spanking Party. What an AMAZING time we had. We had about 300 attendees. We had so many people that we had to get a bigger hotel for next year's party, which is already booked for May 19-22, 2016. We have some extra special stuff in store for you. To keep updated on the Party, here is the WEBSITE!
Well, getting back to memories of this year, first let me talk about the demos. We had 5 demos, first was the sensual spanking demo that I ran with my assistant, Alice Michaels.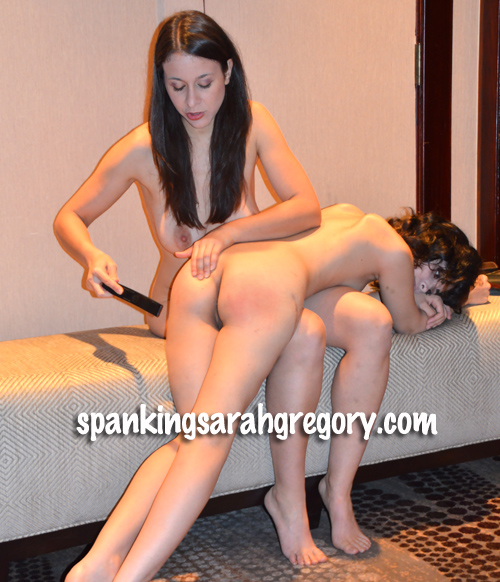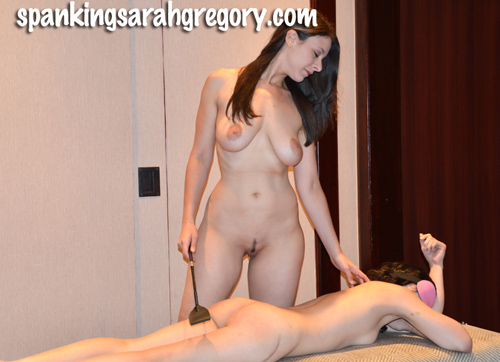 The next demo was with the famous Dana Specht, my Momma. She did her demo on scolding; and who better to give this demo, as she s one of the best scolders around.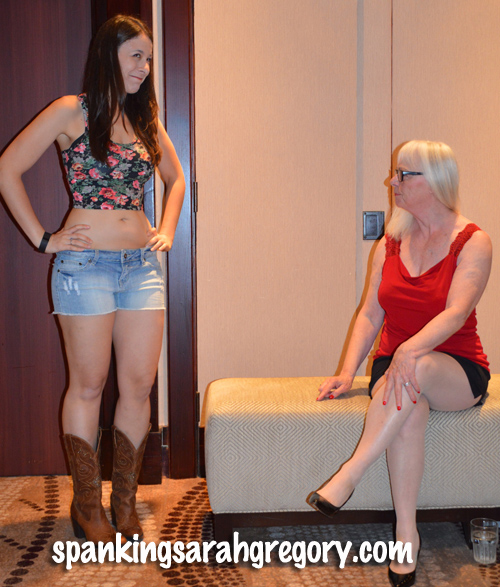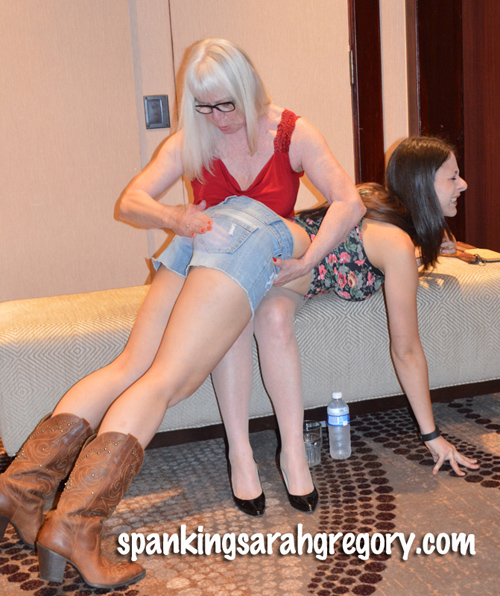 Each of those Demos were an hour while the next two were shorter, 30 min. each. My daddy, Paul [Tubaman] Rogers did his infamous spanking 101 demo where he discussed basic uses of the cane, paddle, strap, crop, and hand.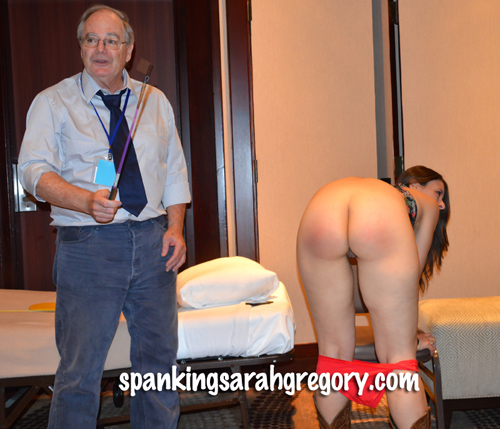 And, my boyfriend, John (AAASpanking), did his demo on the famous "Wheelbarrow Spankings"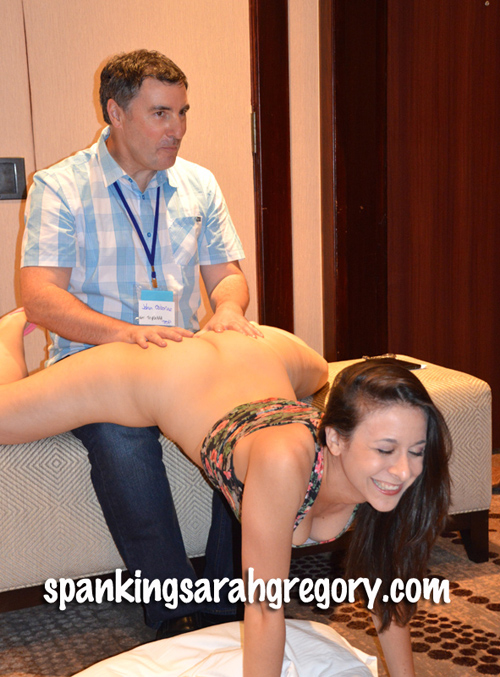 Johnny/FLAPaddler did his demo on BDSM and spanking. He talked about floggers, whips, and sensation play. I always love this demo.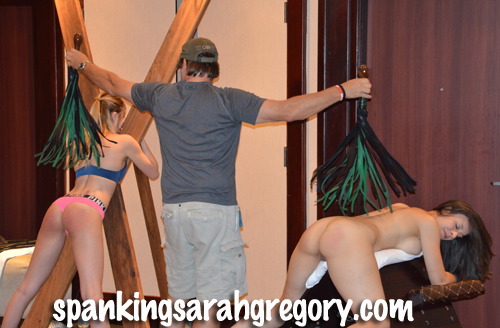 Miss Chris did her demo on spanking and role play, but since it was with a power point presentation it was rather dark to get any photos. But it was really good and informative.
The Rest of Friday went well, After the vendor's preview and light food, was one of my favorite events. The LITTLE'S Party. My daddy was there to help along with SarahSpanks, who brought little goodie bags for all the littles. The room was packed. FLAPaddler was nice and took some cute photos for those who wanted souvenirs of themselves in their littles getup. Here is a photo of me and my good friend Alex Reynolds. She was so helpful during the weekend and did a ton to help out. Thank you Alex for everything!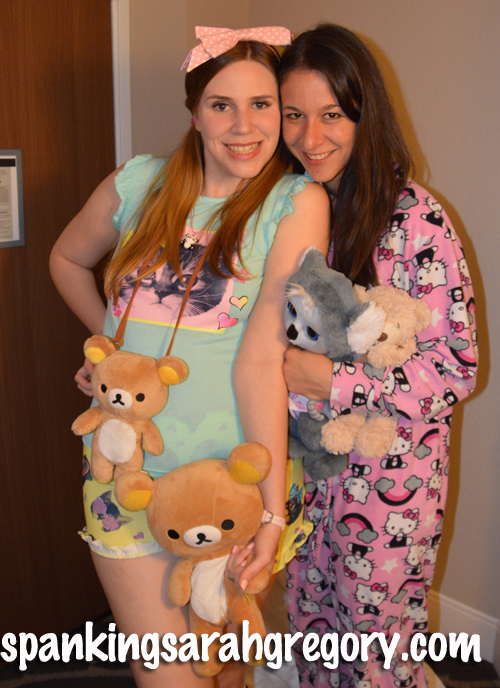 Here is a photo of me and my daddy. I made him wear this princess crown and he is so sweet that he left it on for his baby girl.
Saturday was the BIG vendor's fair. We had tons of vendor's, a spanking games booth, a silent auction, and spanking booth. We raised $2600 for the American Cancer Society.
There were more events on Saturday after the Vendor's fair that I didn't attend as I was doing a session and prepping for the big dinner. Our Renaissance Masquerade ball. What a fun evening of food, dancing, and spanking. It was my momma's Birthday on the 28th so we surprised her with a cake and then she took naughty boys and girls over her lap to celebrate.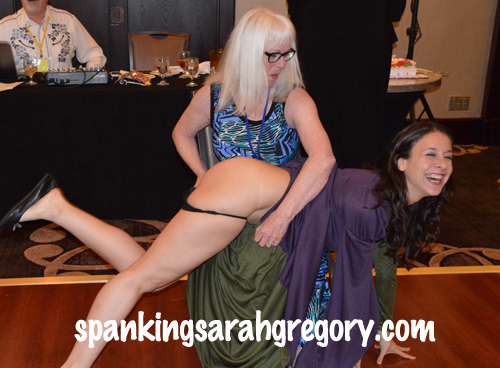 Here are some more photos from Saturday night! Click on Thumbnails for full size.
Saturday night we had the famous midnight flogging event hosted by FLAPaddler. JC, Fineous, and Justin were in on the flogging as well.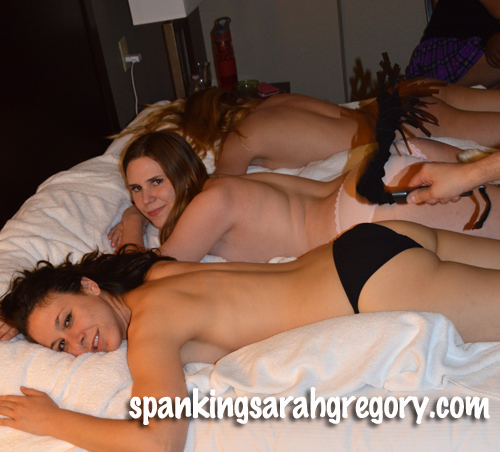 Sunday we had the Models/Farewell Brunch. Click on Thumbnails for full photos.
All photos unless noted are by Justin_Jdoggg.