I am now adding lots of femdom F/M spanking to my Spanking Clips4Sale store. Today I put up the video, Angry Mistress, Raging Wife. With the growing popularity of my topping side I have been collecting content of me spanking naughty young men for a new members site I am working on starting, Sarah Spanks Naughty Boys. In the meantime, I will make some of these videos available on my clip store as I am having a lot of requests for this type of content. As I get older this is more of the direction I see myself going in. I will of course continue with my other sites and work, but this is something new i am working on and am very excited about it.
In Angry Mistress, Raging Wife, Dana arrives home and finds her husband Lee in bed with the lovely Sarah Gregory, she is livid and Sarah is shocked to learn he is a married man. Needless to say, she is not too happy with him either! The two irate ladies decide he needs to learn a lesson the hard way for his betrayal to the both of them and they take turns hand spanking, strapping, and paddling his bare bottom. Fast, non-stop action with no mercy shown to Lee as he cries and howls to their deaf ears. This punished husband ends up with a very red and bruised bottom.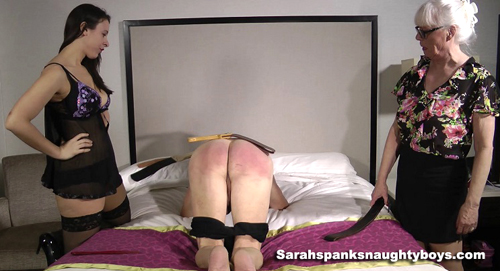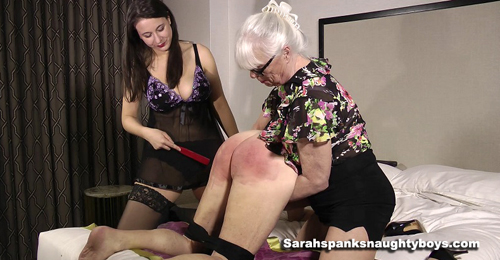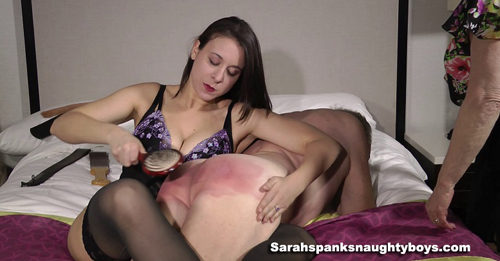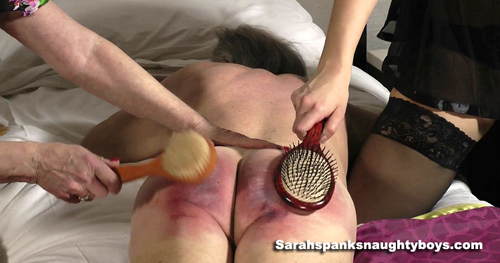 Here is another one of my Spanking F/M videos in the store, Paully's Schoolboy Punishment!
Both of the videos also at www.danaspecht.com