Well. let's see, where did I leave off? Well, I spent time with Chelsea Pfeiffer, then I moved on to shoot some content for Spank That Brat with the cute blond, Cameron Dawn. I had fun hanging with her and I got to spank her. After my shoot there, I took a trip over to the beautiful Carmel where I spent almost 5 days with the Strict and loving Ms. Dana Specht.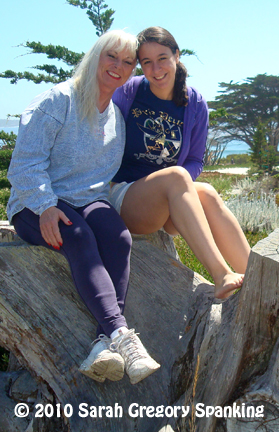 I love staying with her. It is like we are family when I am with her. I feel very comfortable there and like she is really my aunt. Even when she wakes me up in the morning she says things like "young lady, it's time to get up. Do I have to pull those covers down and spank your bottom?" Now to stay at someones house and have them wake you up with that, what more could I want?
I shot a few really intense videos with her.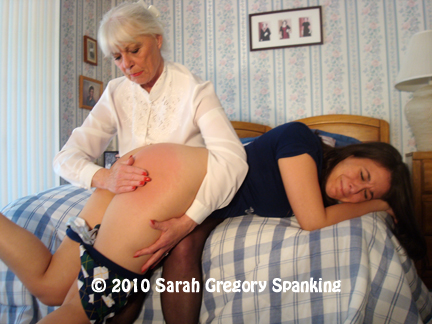 She even got some pretty bad blood blisters from spanking me.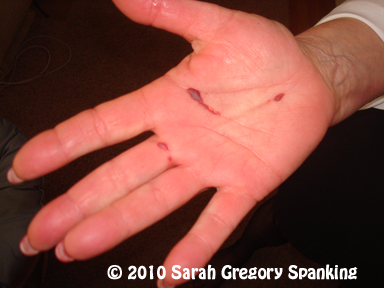 All of the videos we shot will be available within the next few months on Sarah Gregory Spanking. This week on Sarah Gregory Spanking, the beginning of the video, "Sarah In Trouble" premiers. The Plot:  "Sarah's parents have gone away and asked her to take care of the house. To her surprise, they come home early and find the house completely trashed. When they try to talk to her about it, she is bratty, rude, and impossible to talk with. Mom and dad have no choice but to teach their bratty daughter a lesson she will not soon forget."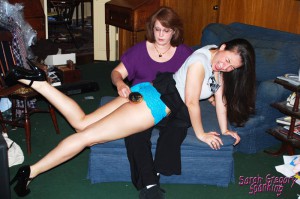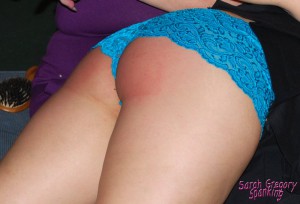 I have also been updating my website with what I call "extra" galleries of photos I have from parties and photo shoots. This week I have posted a photo album of me handcuffed and nude in my members section. Here is a sneak peak.