What's New these days on my sites? This week  one of my favorite videos is on Sarah Gregory Spanking. It stars Amelia Jane Rutherford, me, and my man. Last time I was in England we hired Amelia for a day and this video is one from that day. I have a thing for PJ spankings. I just love getting spanked in PJs. so here is a HOT PJ Spanking video called 'Slumber Party Spankings' this week on Sarah Gregory Spanking.
Sarah has snuck her friend Amelia in for a sleep-over. Daddy doesn't know and has made it clear no sleep-overs. When Daddy discovers Sarah has Amelia there he shows Amelia what happens when his daughter lies to him, a bare bottom spanking. Amelia will get the same punishment and is not happy at all about this at all.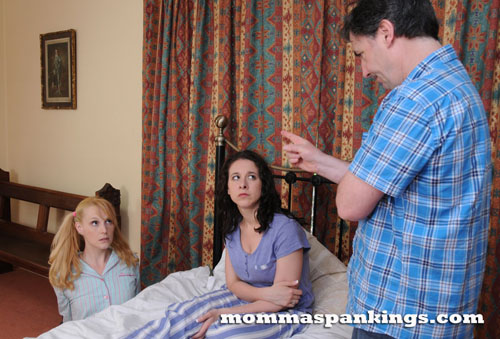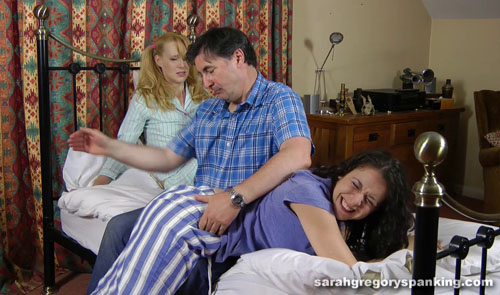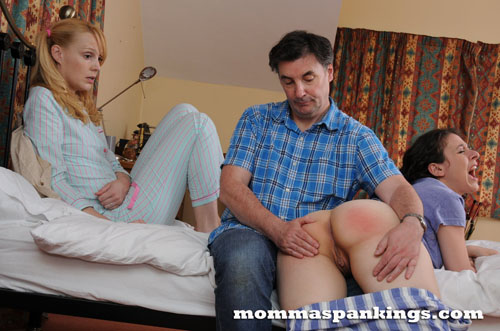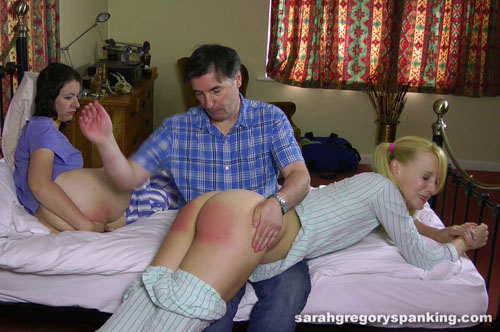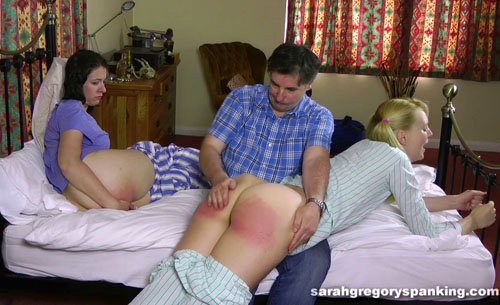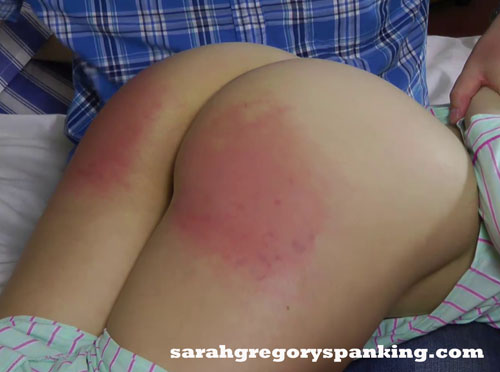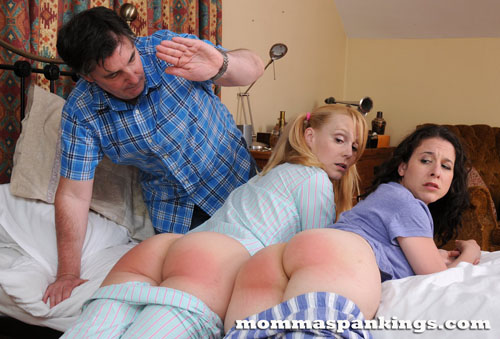 On Momma Spankings we have yet another video where I spank a naughty young lady. I play step-mom to Stevie Rose, she is a super cute spankable blonde. I have been really enjoying playing the mom character lately. I am planning a few more videos in the near future similar to this one. This video is called Step Daughter Spanked.
Step Mom Sarah is not happy when her step daughter is brought up from the casino to their hotel room. She has been gambling and is under age. Daddy has given Sarah full permission to punish this naughty girl as she sees fit. Stevie is taken OTK and give a spanking over her tight shorts and then on the bare bottom before ending with a hard hairbrush spanking.