We had a really good time in LA despite the horrible rain. Luckily it held off for a couple days so we were able to do some sight seeing. John had never been to LA, so I had a fun time showing him around. We also did some shooting before he had to head back to the UK. I stayed a few days after he left to spend some time with Alex Reynolds and do some shooting.
John and I spent an afternoon/evening at Santa Monica Pier. It was beautiful and we rode the Ferris wheel as well. I even got spanked on it. Here are some various photos from Santa Monica.
We also had lots of fun walking around Hollywood and seeing all the stuff getting set up for the Oscars. That was cool to see.
Wednesday night we went to see Clare Fonda's comedy show. I always try to get there to see it when I am in LA. She is super funny. Being a comedian is her vanilla life. John really enjoyed meeting her and seeing the show as well. He has always been a fan of hers.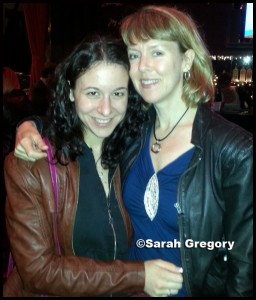 We also did some shooting before he had to head home. We did a trade shoot with Alex and Paul. I shot two videos with Alex for Sarah Gregory Spanking.  In the first one, we played sisters, I was younger. I bought the same bunny outfit as her and then was annoying her and picking a fight. Daddy comes in and tries to stop our fighting and bratting. When we don't stop he spanks us both over our bunny onesies and on the bare bottom side by side.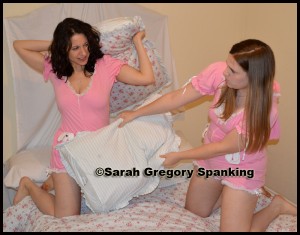 Also for MY WEBSITE , John spanks Alex for a made up scenario that could be real. She was supposed to put our names on the reservation so John and I could check into the hotel if we got there first. Not only was our names not on the hotel reservation, but Alex was very late getting there.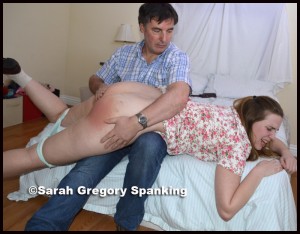 I shot a couple of videos for Northern Spanking for the trade. One where My man, John, spanked me for shopping too much and one where Alex spanked me for getting her in trouble with her mom, my aunt.
For Triple A Spanking I shot a very pervy and hot Bible girl spanking with John that will be up on HIS WEBSITE soon!!!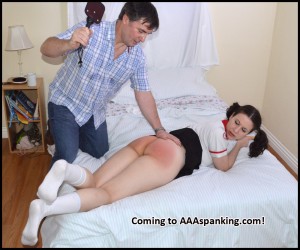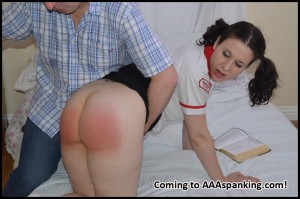 We did some shooting with Casey Calvert as well. I got 3 scenes from her for Sarah Gregory Spanking. In two of them, John spanked her, and in one I spanked her.I did a rival cheer girl scene, which was cute. I love dressing as a cheerleader, then John spanked her as a schoolgirl and as his daughter who had snuck out to a party when she was supposed to be in bed. Here are a few photos from those videos.
…and a few fun Cheesecake photos after we shot!
John shot a few hot spanking videos with Casey and me for Triple A Spanking as well.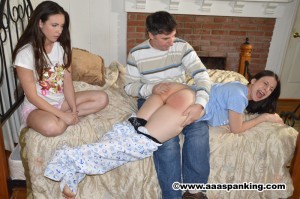 Also had some fun chilling with Alex Reynolds, Casey Calvert, and Christy Cutie.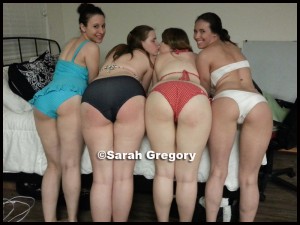 What's next in my travels? Well I am headed to Texas in the morning to spend some time with Paul/Tubaman. We are going to do some filming and send some well needed time together.