I hope everyone had a good Christmas. I had a pretty uneventful vanilla day, but I wanted to take the time to do a quick blog before the end of the day. I put up Christmas Spanking specials on both Momma Spankings and Sarah Gregory Spanking.
The video on Momma Spankings stars me, Momma Dana, and Uncle Givan. It is called, A Christmas Spanking Story. Momma and I liked that title because we both love the movie, A Christmas Story.
The Plot: Christmas is almost here and momma's darling daughter has been naughty and misbehaving more than ever. She am so worried that Santa Clause won't visit her this year and leave her presents because of her bad behavior. Santa pays Momma a surprise visit and tells her that naughty girls do not get presents they get spankings! He suggests she take her over her knee to spank the naughtiness out of her and she reluctantly agrees. In walks naughty Sarah and jumps on Santa's knee looking very sweet and innocent until he announces why he's there… to show Momma Dana how to spank her unruly brat of a daughter. Sarah is mortified and tries to convince Momma and Santa not to spank her but to no avail. Sarah gets hand spanked by the both of them, then with the hairbrush, but it doesn't end there. A caning ensues and the punished naughty Sarah redeems herself for a Merry Christmas with presents under the tree!
Here is a free Preview clip.

On Sarah Gregory Spanking I put up "Not What She Wished For." This stars the super cute, Alex Reynolds and Robert, who most of you know as CTPhotographer.
Here is the plot: It's Christmas morning and naughty little Alex has snuck downstairs early to get a head start on opening her presents. Daddy catches her and is not happy with her behavior. Alex get something she did not wish for on Christmas morning….a spanking.
Here are some cute photos from the film.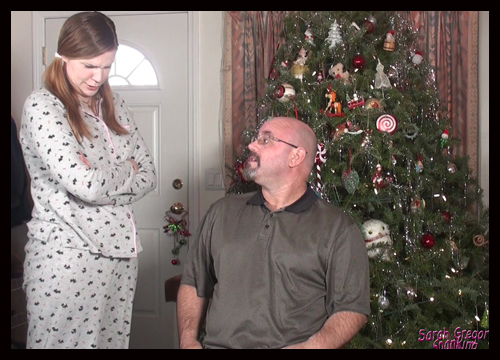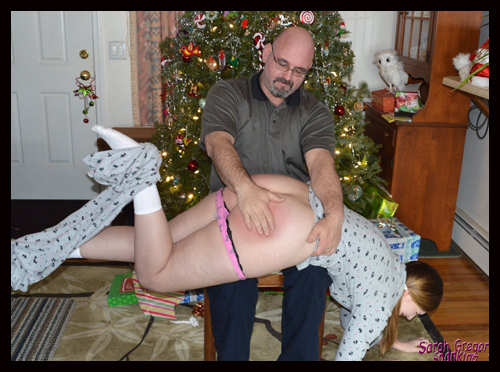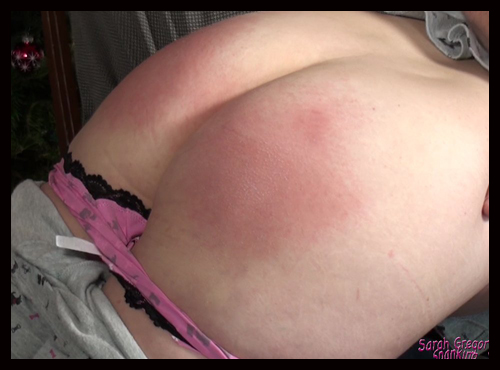 I have also put the first few parts of A Christmas Spanking Story on my Clips4Sale store which I updated 6 times today. You can also buy this DVD at My DVD Store and from Dana Specht.
So, what did I do today. Well I slept in until about 11am. Then we did presents. I got some cool stuff that I had been wanting. Momma had sent me my present in the mail and I put it under the tree and waited to open it until today. It was these amazing drop seat PJs. I LOVE them!!! I am excited to wear them at the spanking parties and shoot in them. Maybe I will do a video in them with her when she come to see me in Connecticut late January/early February. Speaking of which, Dana will be here from Jan 24th-Feb 7th and we will be booking lots of spanking sessions. If you would like to book one please email me sarahgregory02@gmail.com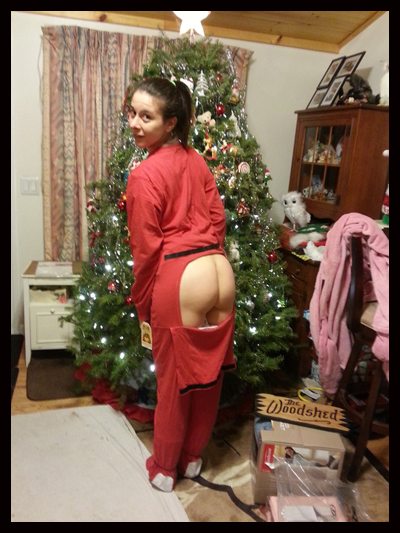 I also got to Skype with John/TripleAAA for a bit and enjoyed that. He introduced me to some of his family, which was nice. He actually did a pretty amazing blog post on HIS BLOG today about us! If you haven't alredy checked it out, you should, as well as check out the latest update on AAA Spanking  that stars me and Joelle Barros. It is called, Naughty Spankbots and was a load of fun to film. Here are a couple of photos.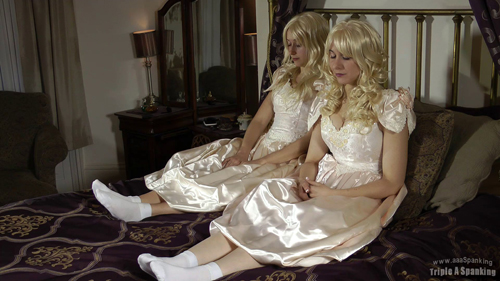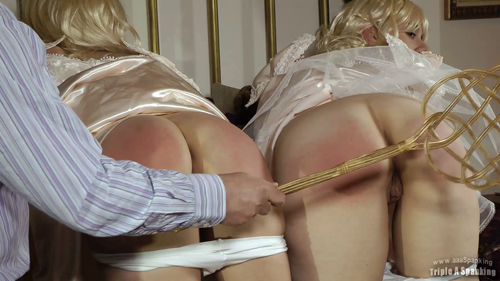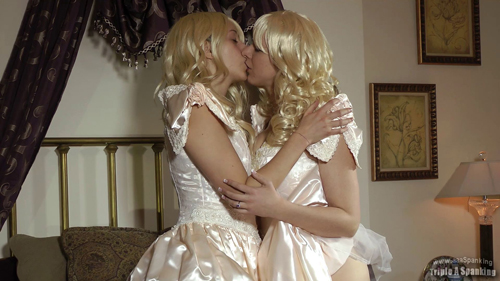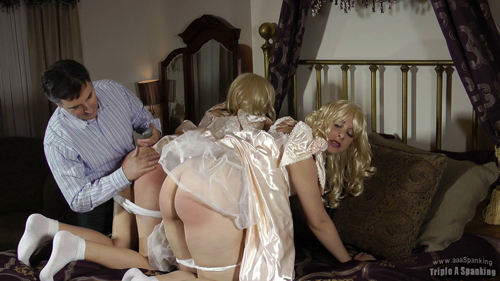 Merry Christmas! Love, Sarah