The Texas All State Spanking party was awesome, let me start at the beginning…
Momma and I arrived Wednesday afternoon into Dallas. Daddy picked me up at the hotel so he and I could have some well needed time together. Unfortunately our time together turned into me needing to find a walk in Chiropractor as I somehow managed to injury my neck on the airplane. I paid $160 to be seen and have x-rays. It was found I had some serious muscle spasms and a pinched nerve. Great….just in time for the Texas All State Spanking party. I got some pain killers, they did what they could do, but the most I needed was ice, and rest….yea…not likely. I had three sessions on Thursday, not to mention play I wanted to do. CTPhotographer (Robert) picked me up a neck brace since it hurt to turn my head and I kept forgetting and turning it. It wasn't going to heal without keeping it still, so I wore it when I wasn't performing, or doing sessions. Luckily by Saturday I began to feel a lot better.
Thursday night we kicked off the party with a dinner and playtime, it was a fun way to start the party.
Friday morning I was up bright and early for the demos. First thing Kelley and I did a sensual spanking demo. We talked about the ways to give a good sensual spanking with your hand and different implements. We showed how to do this on each other.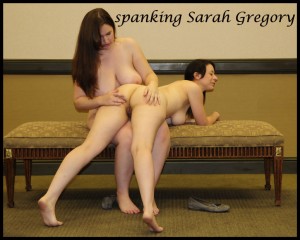 The next demo that I was a part of was the scolding demo. My Momma (Dana Specht) rant this demo with my assistance. She talked about what make a good scolding, a bad scolding, and an effective scolding. She showed examples of scolding before, during, and after a spanking using me, and many other volunteers.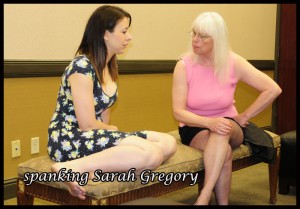 Later that day I got to run my famous Naughty School Girl Party. Here any female bottoms and switches were welcome to participate and come as school girls. We had appointed teachers whom I chose ahead of time. Our Teachers were, Miss Rose (manners), Dana Specht (Sex Ed), Oak (Math), FLAPaddler (Gym), CTPhotographer (Photograhy), DJBob (Music), and Paul "Tubaman" Rogers as principal. It was a success and the participants and spectators all had fun. Photos courtesy of CTPhotographer.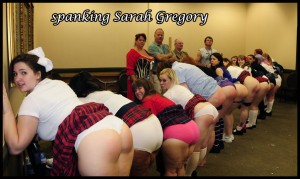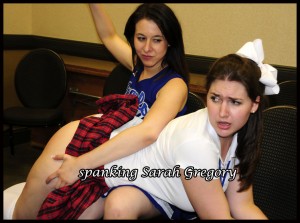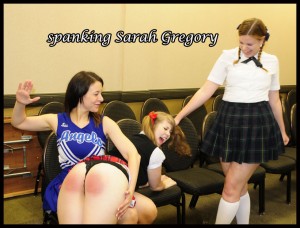 Friday night Momma, daddy, and I went to the Dark party and had some sexy fun…teehee. I had an awesome time with that. After the Dark Party was the midnight Flogging event in my suite, which was a HUGE success. FLAPaddler, MrOMK, and Tango were our amazing and talented flogger at the event.
Saturday morning we were up bright and early as we needed plenty of prep time for the vendor's fair. J_doggg and CTPhotographer did an amazing job helping me set up and run my tables. I couldn't have done it without them.
Me, J_doggg (Justin) and Daddy, and then me and CTPhotographer (Robert)
My vendor's tables: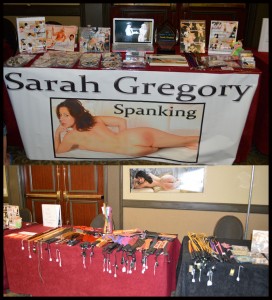 Here are some fun shots from the Vendor's Fair:
Saturday after the Vendor's fair was the Naughty Boys Hour, where all male switches and subs could go and be spanked by the lovely lady dommes. That was fun. I enjoy spanking naughty adult boys. After the Naughty Boys party it was time to get ready for the Saturday night dinner/dance. Since the party theme was Spanking Through the Ages, I thought it would be fun to go all out 1950 style. Here are some fun shots from the night (courtesy of CTPhotographer)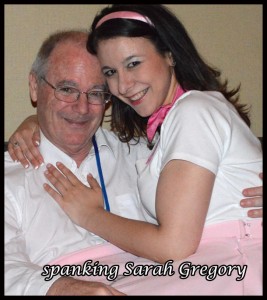 After the Saturday night festivities, I held the Little's Party in my suite. It was super fun and all the mommies, daddies, and littles had a great time from what I could see.(photos courtesy of CTPhotographer)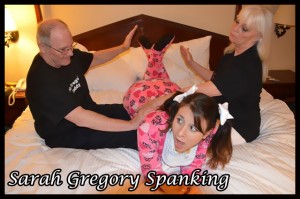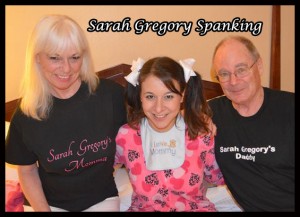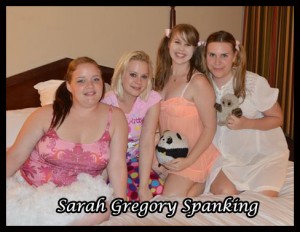 On Sunday morning Daddy and I got up early so we could go out and buy the food for the model's brunch. It was a success and we had a large turn out. Our wonderful photographer (CTPhotographer) was available to take photos for anyone who wanted them.
I edited and sent out photos to anyone who emailed me that they wanted their pix. Here are some I can post. A lot of them were just to send the people in them for privacy reasons. We always let the fans get their photos taken with the models if they want to have one for their personal collection. Models in the below Photo, Back row: Alex Reynolds, Christy Cutie, Dana Specht, Princess Kelley, Rachel Front Row: Sarah Gregory, Stevie Rose, Briella Knight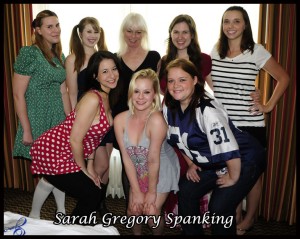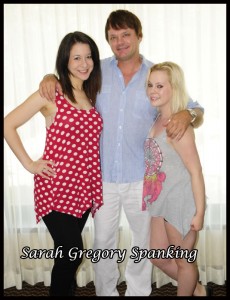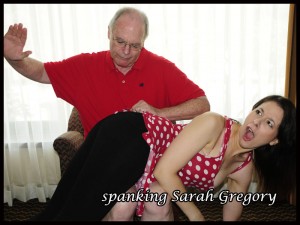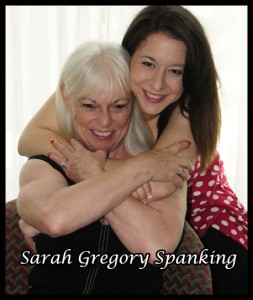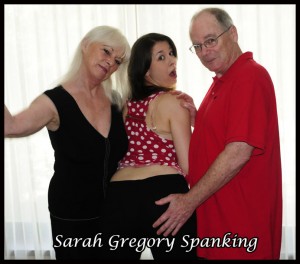 All in all TASSP was a huge success. Princess Kelley and MrOMK did a great job running the party as did all the other's who helped make sure everything went smoothly.
Can't wait for next year!!!