As promised my TASSP adventures continue…
Friday afternoon was the naughty school girl party that I host. It is a lot of fun. There are chosen tops and any female bottom or switch is allowed to participate. It is pretty much an adlibed skit with lots of spankings. Pandora Blake, Princess Kelley, and I played the Prefects' this year, meaning we were switches able to spank and be spanked as the teacher's helpers.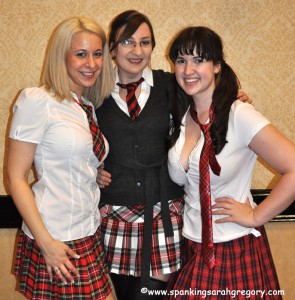 I had so much fun spanking lots of Naughty School Girls.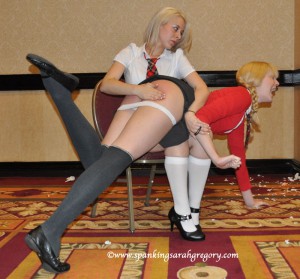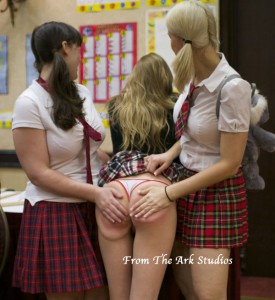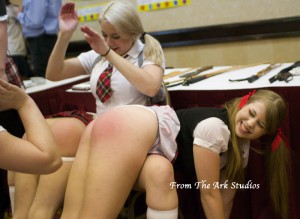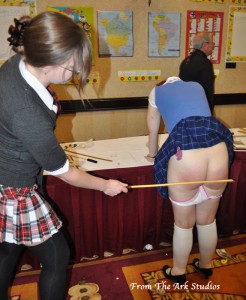 Among the teachers was, Mistress Teresa, Dana Specht, Kyle Johnson, Paul "Tubaman" Rogers, Mike Billa, Bob the DJ,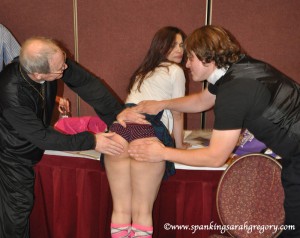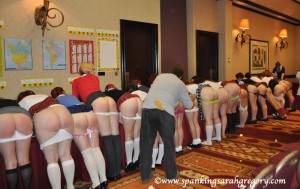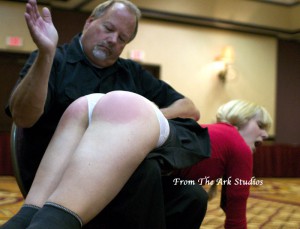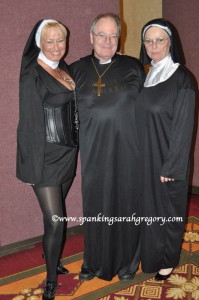 There was a boy from the all boys school across the street who snuck in to watch and got his bottom spanked by all the naughty school girls.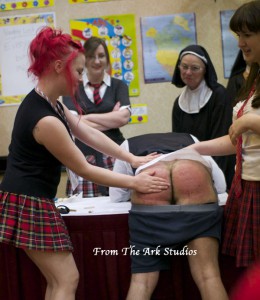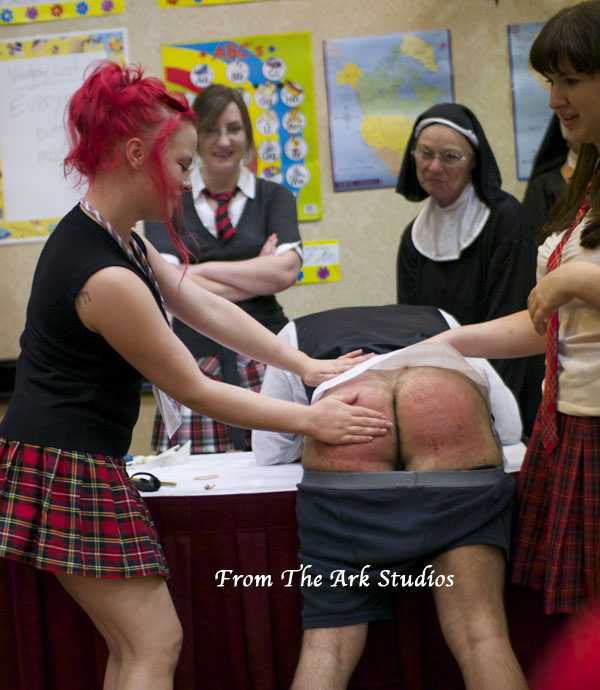 Even the three prefects' got into a fight and were spanked for it in front of the class.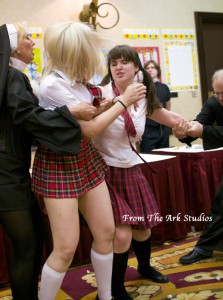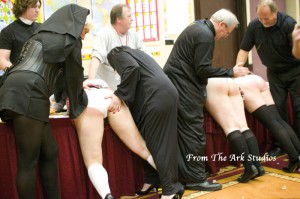 My sister, Kelley, and I even got to spank each other, and you all know we have been waiting to do that for some time now.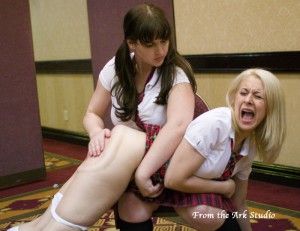 All in all the Naughty School Girl party was  HUGE success.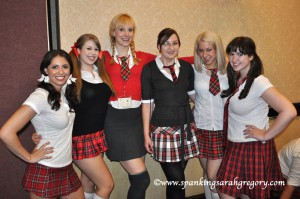 Stay tuned for more adventures in Texas….