After spending time in L.A. I headed to Hemet to stay with my friend Kat St. James for a couple of days before heading to San Diego to attend the Seaside Swats Spanking party hosted by Bob the DJ and Kitty from Kitty's Exotic Paddles. My Momma was also at the party.
We had a great time over the weekend just hanging out, shooting, and attending the party. I stayed with her the first night when I arrived. Momma doesn't like to share her hotel room as she is someone who loves her privacy, but I was coming in a night early to do a session (which got cancelled last min) so she said I could stay with her and it was ok because it was just one night. She said it was good so we could talk, she could give me one of my favorite bedtime spankings and we could cuddle before bed.
Seaside Swats had a vendor's fair Friday and Saturday night. I haven't been to a party that did it this way before. I did sell a lot though.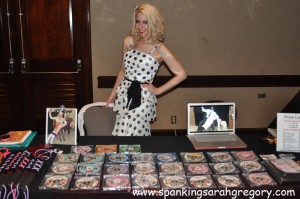 Also, Momma spanked me in front of my vendor's table, which always brings a crowd to watch.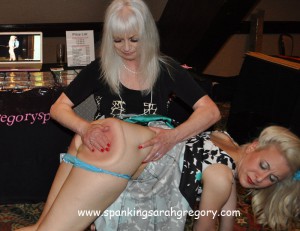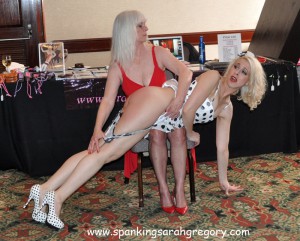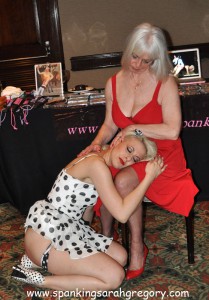 Momma bought a beautiful corset at the vendor's fair and I got one as a trade from a shoot I did one of the days of the party in San Diego.We helped each other put them on for a shoot we did both topping.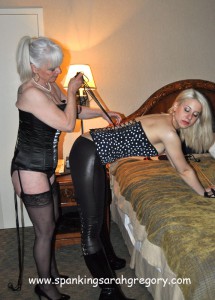 Momma and I shot our first video together where we both top the entire time to a male sub, Lee. Lee is good friends with Momma and I enjoyed working with and spanking him side by side with her. This video is called, "Hot Lunch" and is now available to order from me on DVD, from My Momma's website,  and will be at the coming Texas All State Spanking Party with me at the vendor's fair in June.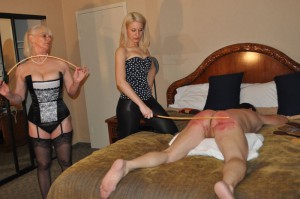 Momma and I also shot a video with super cute model, Christy Cutie. Christy will lso be attending the Texas All State Spanking Party. She is so bubbly, spank-able, and cute. I love this girl. Oh, did I mention I love this girl. I don't know when this video will be edited and available as I am waiting for the rest of the content since it is also shared with Assume the Position studios, but when it is, I will let you know.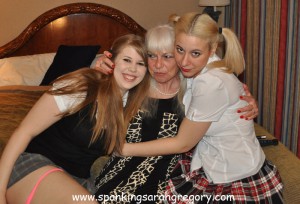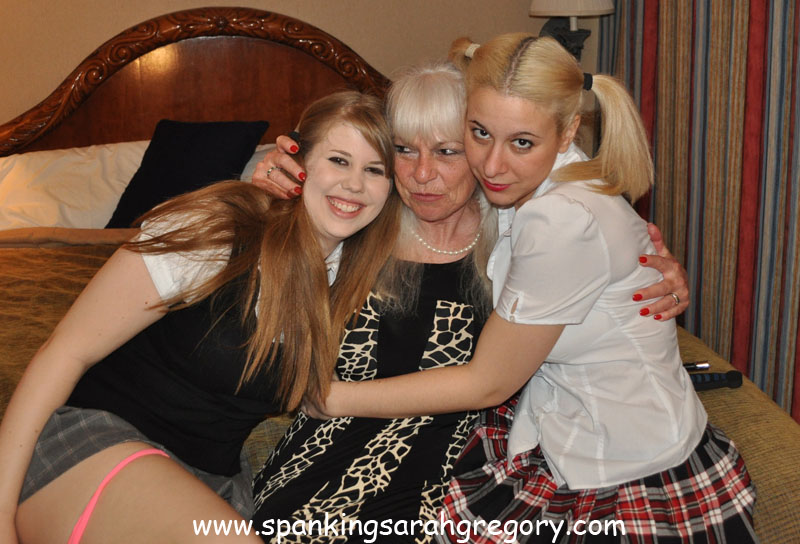 I also did some shooting with my roommates, Lily Starr and her boyfriend Robert. We shot two scenes. One which we will share where Robert spanked me and one that will be on Sarah Gregory Spanking exclusively starring both Robert and Lily.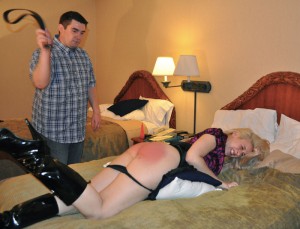 Lily, Robert, and I also went to the San Diego Zoo on our last day in town.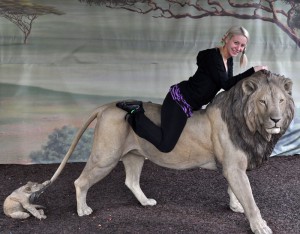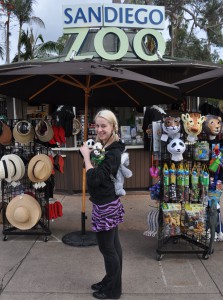 We had a blast. I think I took about 400 photos of the animals. I love photographing animals wit my telephoto lens. I will be entering some of my photos into a local arts festival.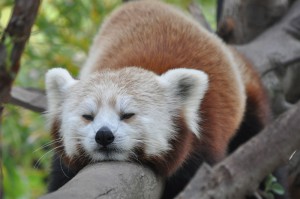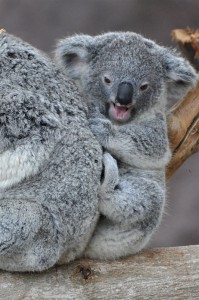 Come back soon to check out my adventures at the Boardwalk Badness Weekend in Atlantic City.