Well, now that life is getting back to normal I have time to post again. I want to thank all of you for your kind words around my grandmother's death. It has been a very sad time for me and my family. On the positive side, I just got back from a fun filled vacation. It was a good distraction from all that has gone on. At first I was hesitant about going, but once I got there, I knew it was the right thing to do, plus I wouldn't want to waste the airfare.
What was supposed to be a vanilla vacation turned out to be not so vanilla….hehe. The plan a year ago was to go away with some of my swing dance friends as one of them has a time share. There was an extra bedroom available, so I got permission to invite Paul, Tubaman. He was asked to bring someone and it just so happens that Kat St. James was available to go…great news for me as she is one of my best friends and we have a special relationship.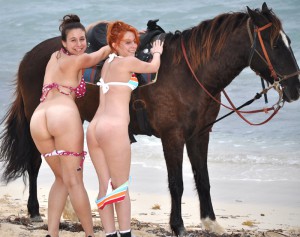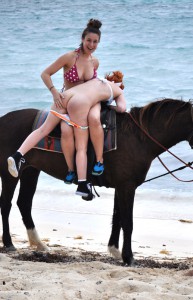 We had so much fun together, we even got to shoot my Christmas Spanking video in the resort. The beginning of this video goes up today on my site with elf Kat getting spanked by Santa. The full video will be up by Christmas. I just loved her facial expressions in this video. It is called "Lazy Little Elves."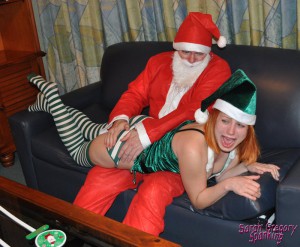 We had a lot of great adventures which included swimming with Dolphins, snorkeling with turtles and sting rays, and riding horses on the beach and in the water. It was a vacation I will never forget.