So the long awaited release of this amazing 1950s domestic/school themes long epic will soon be available to purchase on DVD as a 2-DVD set!
This film is nearly 3 hours, and 12 scenes. The scenes will also be released on Sarah Gregory Spanking starting November 24th and Momma Spankings, December 5th. Because some of the scenes deal with traditional school discipline, those will be released on Sarah Gregory Spanking.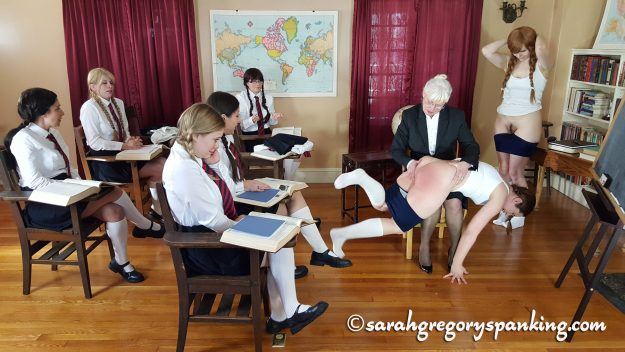 The scenes dealing with maternal domestic discipline will be released on Momma Spankings.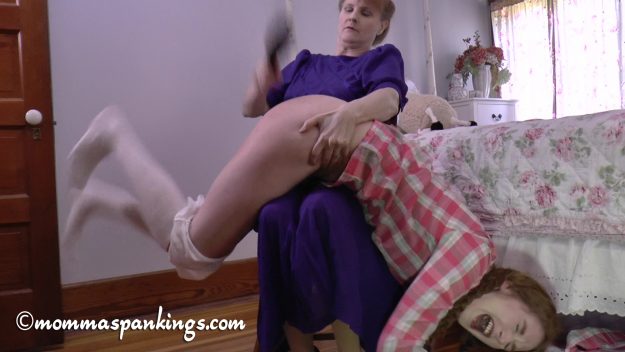 The scenes will also begin to come out on my CLIP STORE in late November. Because the film is so long (and too large of a file), the only way to get the FULL video in one place will be on DVD. Disc 1 (Scene 1-6) will be $29 and Disc 2 (Scene 7-12, with a 13th bonus scene) will be $29 and the 2-Disc Set will be $49.
The film will also be released on my Momma's site, DANASPECHT.COM!
This video includes everything from over the knee traditional bare bottom spanking, to hand rulering, mouth soaping, black and white flashback spankings, and scolding. There are bedtime spankings classroom public spankings, and hairbrush spankings. There are spankings over girdles and over traditional school gym knickers.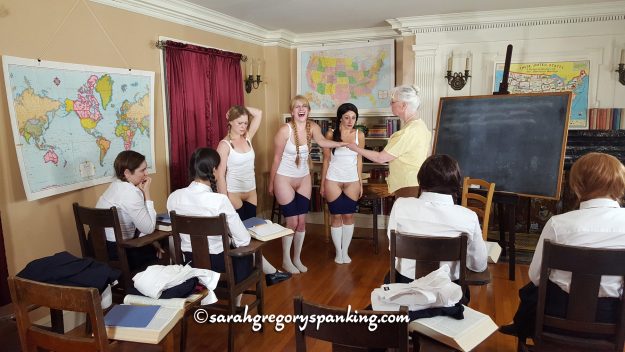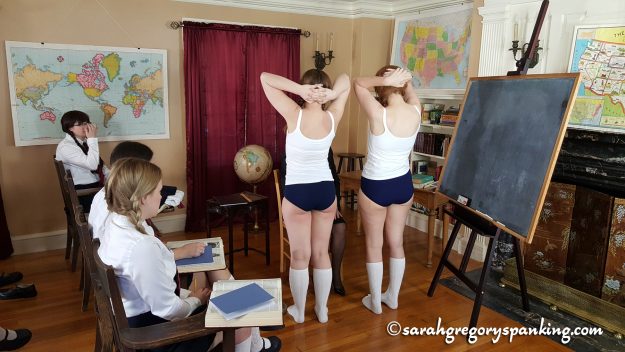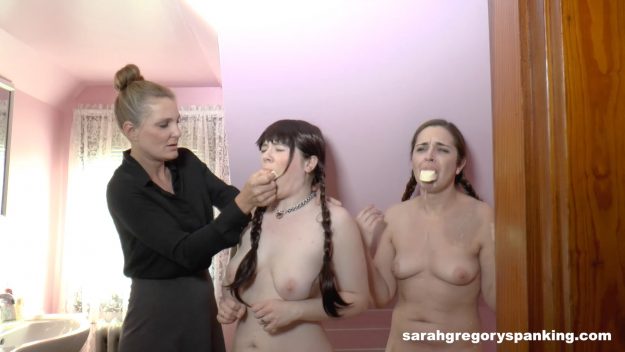 The cast of bottoms includes, Adriana Evans, Stevie Rose, Harley Havik, Linny Lace, Ami Mercury, Jordanna Leigh, Bianca Rose, and myself. The tops include, Dana Specht, Miss Anna, and Tasha Lee.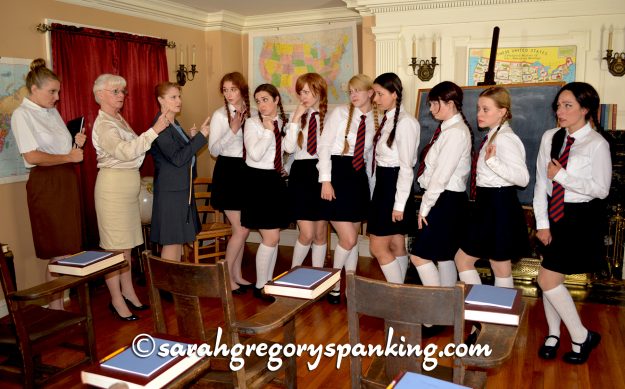 We are proud to announce that we will begin the filming and production of Strictmoor Academy's Seat of Learning Year 2 within the next few weeks. We expect this to be a yearly ongoing series with new girls each year along with some returning students. More on the upcoming production and cast to come!!!