The super cute Alice Michaels has already been featured on Momma Spankings a few times, but this month she makes her debut on Sarah Gregory Spanking in "Alice Spanked by Grandpa"
Alice is under the care of her grandfather as she is so out of control that her parents have given up. Grandpa tries to be nice to her, buying her stuff and she continues to be defiant and unruly. He sees no other way to deal with his naughty grand daughter than with corporal punishment. He spanks her and then takes his belt to her. Alice is soon promising to be a good girl.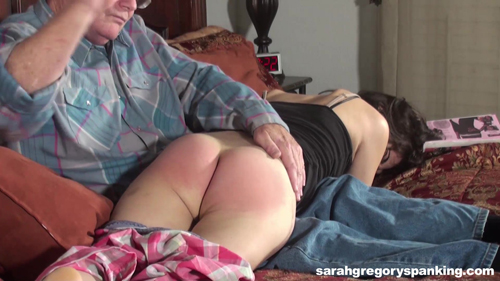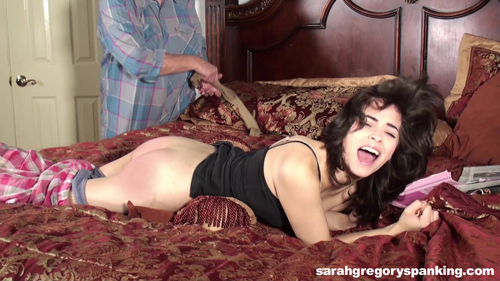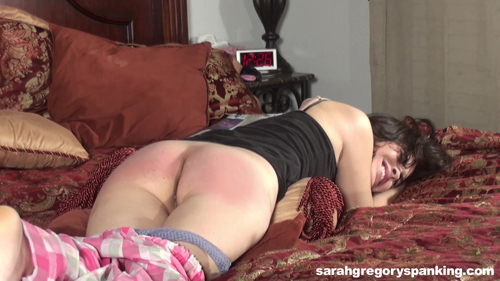 Then, cute sexy Maddy Marks is featured on Momma Spankings for the first time being spanked by the strict and maternal Miss Chris in "Caught By Momma."
Maddy is not expecting to see mom at the door of her hotel room when she is waiting for her next client. Let's just say mom is less than pleased to find her daughter dressed like a whore, prostituting herself in a sleezy hotel. Maddy's very angry and upset mom doesn't waste anytime chatting, it is right over the knee for a good hard spanking on her bare bottom before taking a wooden hairbrush out of her purse to really drive the message of how disappointed she is in her daughter home.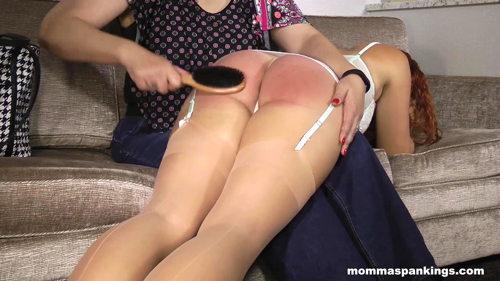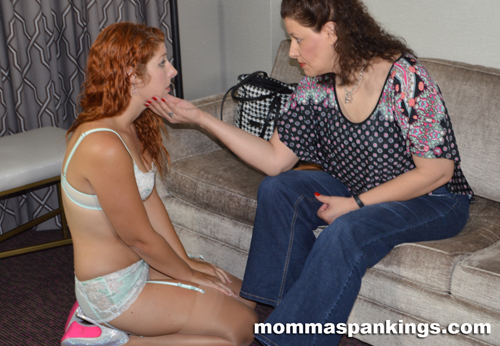 You can also join BOTH of these sites on through Sarah Gregory Pass for the low price of $36.95 for the first month and then $34.95 recurring monthly.