Last week on Sarah Gregory Spanking and this week on Momma Spankings, I bring you two NEW videos that each feature REAL TEARS.
First on Sarah Gregory Spanking, I bring you "Isobel's Real Tears."  This video also stars my man, John Osborne. This is an incredible video, probably my most favorite one we shot at last year's Fetishcon. One of my favorite spanking models is Isoblel Wren. Not because she is on every spanking site and does it all the time, but because she loves spanking, marks up beautifully, and it gets very real reaction from her. Because of this she can only handle a few videos in one day as she gets so emotionally into it. This video really drained her as she needed a good cry it seemed. She even felt bad and during a cut apologized for crying and we said, "no it is great and sells and it real, never apologize for being real and genuine,"  Which is just how I would describe this girl, real and genuine. I love her to bits and would shoot with her any day.
"Daddy is very disappointed when he finds his sweet daughter checked into a hotel on his credit card attending a fetish convention. He is appalled at what he sees just walking up to the room. Isobel is shocked that her dad has discovered her secret of being a spanking model. Yes she can take a spanking, but to disappoint her loving daddy brings real tears to her eyes. The Humiliation, embarrassment, and shame she feels are unbearable, not to mention she has betrayed her dad's trust."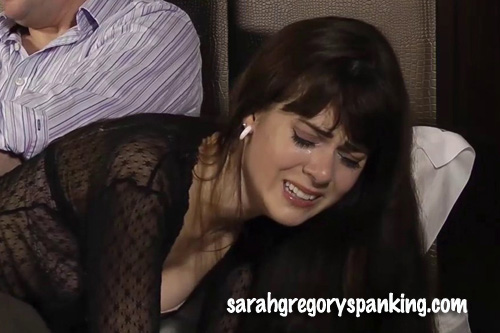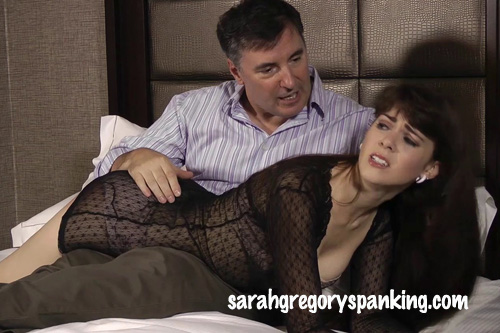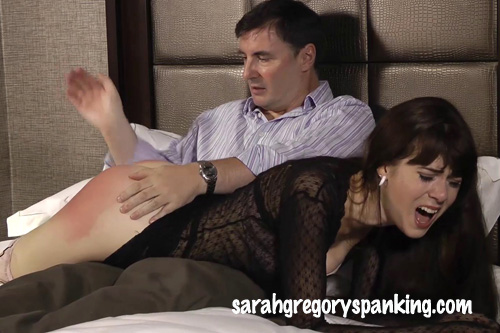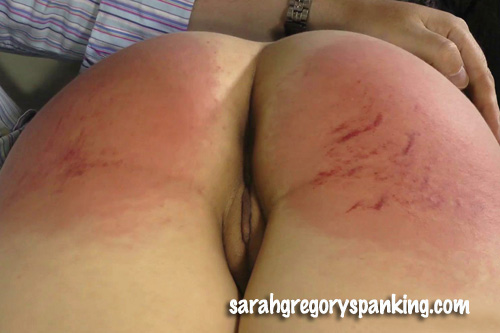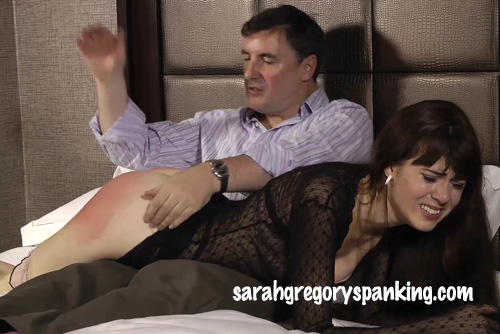 Keeping with the theme of REAL TEARS, I bring you another fabulous classic Sarah Gregory and Dana Specht film on Momma Spankings, The Disappointing Daughter. We just filmed this video in Las Vegas. I was feeling very stressed out due to multiple reasons and just needed a good cry to be honest. Momma Dana has a way of getting me there. My boyfriend, John, was the camera man for this film and got some incredible HOT angles, Thanks Baby. This video is also available on www.danaspecht.com
"Sarah is out way past her curfew again and Momma sits up and waits for her with a leather strap on her lap ready to take action. As usual Sarah gives Momma a lame excuse but to no avail. She is flipped over Momma's knee for a hard bare bottom spanking and an OTK strapping then sent to her room to get her pajamas on to be punished further. A strict on the bed strapping ensues while she struggles on the bed and cries real tears, leaving her pretty bottom red, welted and very sore."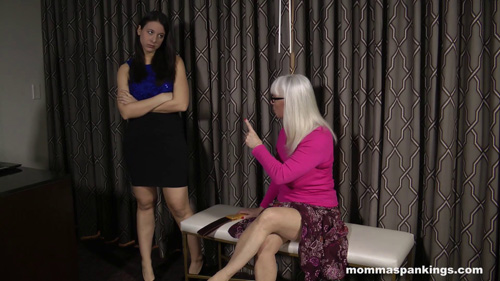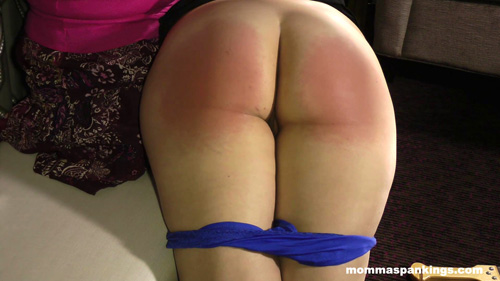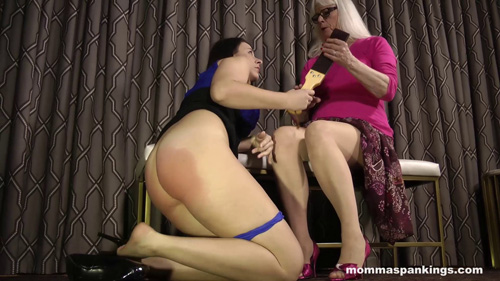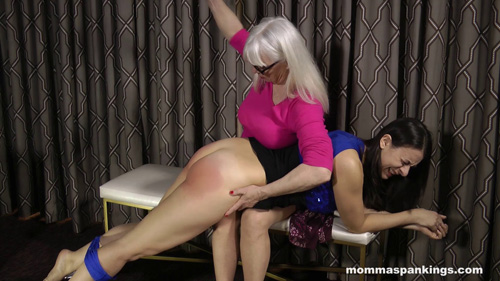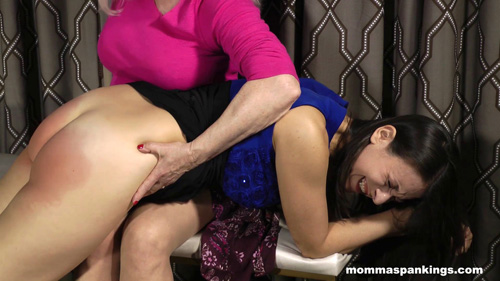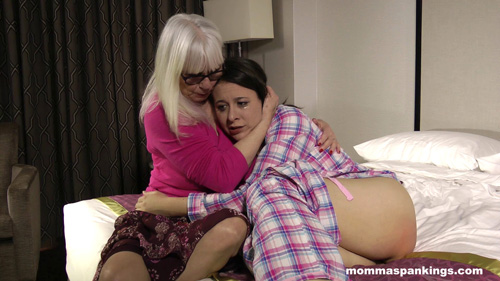 More awesome updates coming in the next week to the sites of Sarah Gregory.