I recently got back from the Chicago Crimson Moon spanking party. I had a great time and got to see so many spanking friends. My momma, Dana Specht, was there and we had lots of fun shooting videos, playing, and having mommy/babygirl time. We shot a Christmas special to be released in December. I am not releasing any photos from this now, it's a surprise and has a special guest in it. I also shot a video for Sarah Gregory spanking with Alex Reynolds and Paul Kennedy (from Northern Spanking). They are a real life couple, so the on camera chemistry was awesome. They did a domestic discipline scene that rocked. Here are a couple of photos from the video.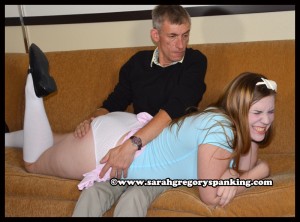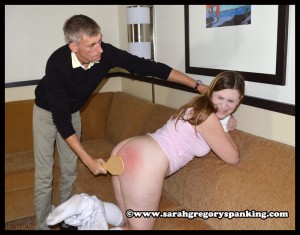 I also shot for Paul's site, Northern Spanking. I did 3 scenes for them. Two bottoming to Paul and one topping Alex. Here are some photos from those videos.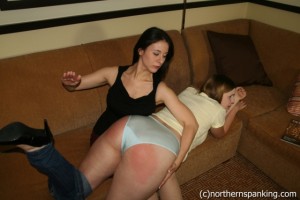 I arrived Wednesday night Oct 23rd to Chicago. GivanTake picked me up from the airport…
…then we went to get Momma. We had a relaxing night and just chilled. Thursday morning, Momma and I had a double session before going off to my shoot for Northern Spanking. I had another session before dinner.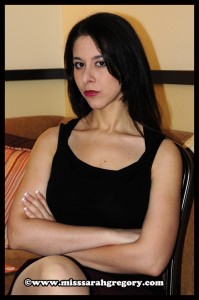 Johnny and Robert had also arrived that afternoon and we were rooming together.Here we all are in our Steampunk Halloween costumes Saturday night.
Thursday night after dinner I was feeling a little down, so I went to the gym to do some cardio before getting a cathartic spanking from Momma. I needed that. I was so stressed and just needed to cry and be with Momma.
Friday Momma and I had another double session with a naughty young lady. It went very well. You can read about her session HERE.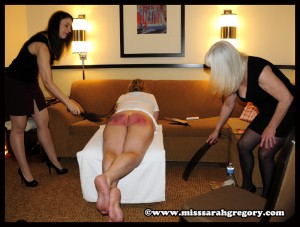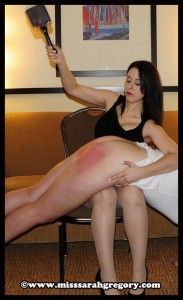 Friday afternoon I went to the mall for some much needed shopping before dinner. I bought some super cool Doctor Who gear. I am pretty obsessed with the show. Here I am with Angel in my new outfit.
Momma and I had fun taking some spanking photos as well. Yes she gave the Tardis a good spanking.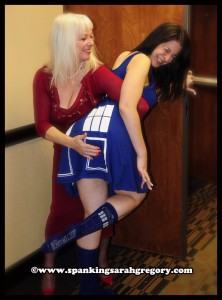 Saturday I was up early so I had plenty of time to set up for the vendor's fair. I had a lot of stuff and was very happy that Robert helped me to set up and vend my table.
Momma and I had some fun in front of my vendor's table which has become a tradition. The crowd gathered round and enjoyed the show.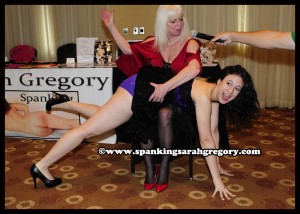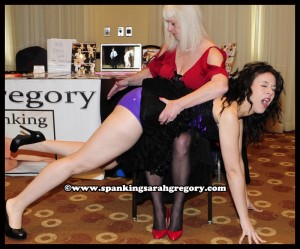 After a full day of working behind the table I was so happy that I could just de-stress and be Little. Johnny and Robert cleaned up my vending tables so I could go back to the room and gt in my Little clothes to prep for the Little's party. Baby Bunny Boo and Natural Daddy hosted a Little's suite that was amazing and was open most of the weekend for us Little's to play.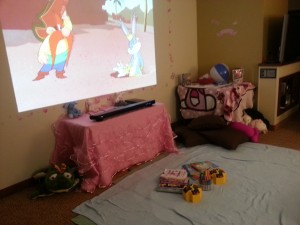 Sunday I did a shoot with Momma and GivanTake. It is an extra special Christmas video, I am not releasing any photos from this yet as it is a surprise for December. You will have to wait to see. It is your Christmas gift.I then did my shoot with Alex Reynolds and Paul Kennedy before heading out for a nice dinner with Momma, GivanTake, and Miss Chris.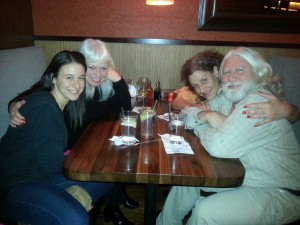 What an amazing weekend!!!! I miss it already.