I still have yet to share with you about Momma's visit to me in March, but before I let you in on the spanking and fun from that week, let me tell you about Boardwalk Badness. What a fun and very full weekend.
Let me start by telling you about Robert. He goes by CTPhotographer on Fetlife. We met a little ways back as he contacted me to do a photo shoot and asked me if he could spank me as well. We clicked right away and as time progressed we became play partners and he protects me as well in the scene. With everything that has been going on with my Daddy, (Paul), I have needed others to step in and take care of me and he is doing just that. We are forming a very close bond and a special relationship. He knew I was going to be going to this huge party, but he didn't know how huge. He knew I was driving myself there and I didn't like driving. He knew I would need help. He was so amazing the whole weekend, there for me in every way possible. He even had so much fun that he is going to come to TASSP in June. He was my photographer and videographer all weekend as well.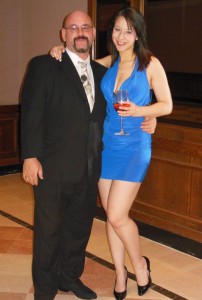 So, backing up to the trip now. We left Connecticut Wednesday morning for our road trip to Atlantic City. Justin (J_Doggg) came with us as well to help me out throughout the weekend. He is submissive to me and a huge help to have around. It only took about 30 min to pack the car……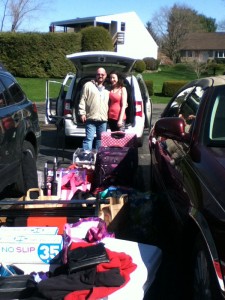 The drive there was quite fun and interesting. I needed to paint my toenails, so what better time than in the car. Aren't they pretty? I have to admit hanging them out the window was very fun and they dried pretty quickly.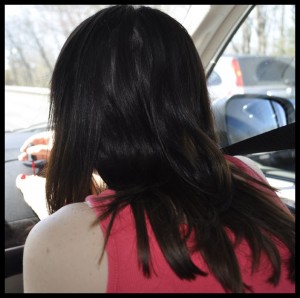 Have you heard the phrase, "It's not a spanking party until we see Sarah Gregory's boobs."?? Well I wanted to get the party started early so I decided to take my boobs out of my tank top and flash a car full of guys who then started tailing us. Robert quickly got off at the next rest stop and we waved goodbye to the guys. I think I made their day. Robert did think it was funny, but at the same time wanted an excuse to spank me. So, we pulled into the rest stop and he pulled me out of the van and spanked me. It was a light playful spanking since he knew I had a full weekend of shoots and play coming up. Justin filmed this little adventure and here it is:
We arrived to AC sometime in the late afternoon!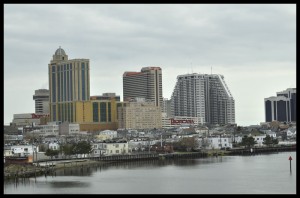 And… after 3 bell carts, got everything up to the room.
After getting settled in a bit, we went down to the lobby and were going to go explore the hotel when I saw Momma checking in at the front desk. It was so cool to be going to the lobby and see her at that exact moment. I ran to her, hugged her and didn't want to let go. After she checked in we helped her with her stuff and chilled for a bit in her room before she headed out with one of her clients. We headed down to the bar to chill with those who had arrived early as well. I stayed in Momma's room that night since it was my first night there and I wanted/needed some Momma/BabyGirl time.
https://www.spankingsarahgregory.com/wp-admin/admin.php?page=all-in-one-seo-pack/aioseop_class.php
Thursday we had a FULL day of work planned. We did a shoot with Pandora Blake called, "Swimsuit Spankings." where Dana plays my mom and Pandora plays my friend. We are caught by hotel staff in the pool after hours. Momma isn't too happy to get this call and marches us up to the hotel room and spanks us both on our wet bikini bottoms and on the bare bottom. Pandora also gets the wooden hairbrush as it was her idea. This was a fun video to shoot and Pandora was a joy to work with again. This video will be available in my DVD store, my clips4sale, Momma Spankings, and Dana Specht's website.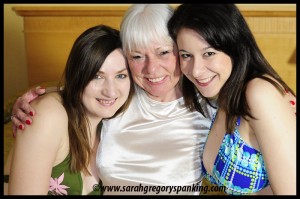 Then I knew I had a real punishment coming. I didn't know exactly when we would be doing it but I knew it was coming. Momma decided to go right into it since we would be filming it would be a good idea, so we said goodbye to Pandora. I went into the bathroom to put on my PJs and Momma put on something more casual. I was nervous as hell and knew she had it in for me. I had to face it and get it over with so I wouldn't feel guilty anymore and we could move on. I sat down on the bed next to Momma while she scolded me about certain behaviors that she hasn't been so proud of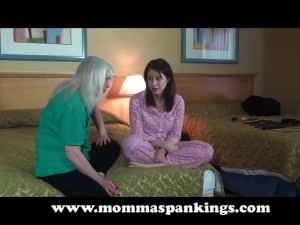 and then I was punished severely.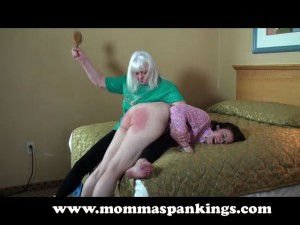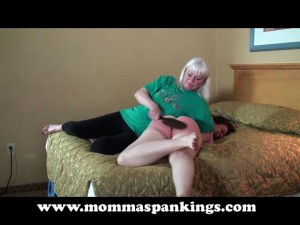 Afterwards she held me while I cried and told me how much she loved me and that she forgives me. This is currently edited and available for sale in my DVD store, Dana's site,  and will be on Clips4sale soon.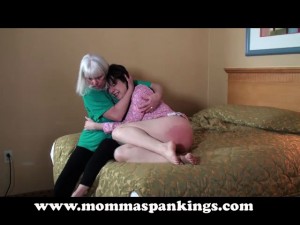 After my punishment was over, Justin and I headed over to the pool party and Momma and Robert went to get some food. After the pool party, I had a couple of errands to run and then we had early registration and the meet and greet. It was fun to see all my spanko friends again. Here me, Momma, and Justin are hanging at the meet and greet.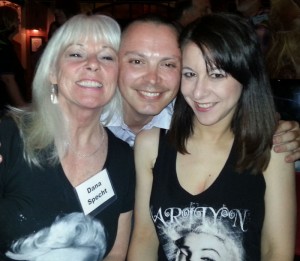 Friday was another busy day. I had a couple of sessions and then it was set up time for the vendor's fair. We got down to the ballroom at 6pm and knew it would take the 2 full hours to set up my table. I have never had so much to sell and it was super fun, yet overwhelming and I couldn't have done it without Justin and Robert, but what a thrill. My table was buzzing with customers the whole time. I wish I could vend this much stuff at the other parties, but when I fly there it is kind of difficult.I will be putting up some of these implements in my website store as soon as I can get the photos of them taken and put them up. I am selling off a lot of my personal spanking toys since I have so many.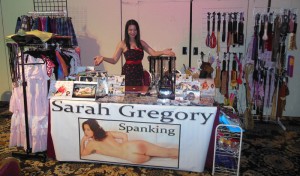 Almost immediately after the 8pm mark hit, I saw Momma wander in. I was so excited to show her my table and she was very impressed and proud of her baby girl. I love when Momma is proud of me. After a bit longer I saw Dana Kane. I had been excited to introduce Momma Dana to Dana Kane and as I expected, they hit it off right away. I hope to one day do a spanking video with both of them spanking me.But for now you will have to settle for some staged photos outside the ballroom.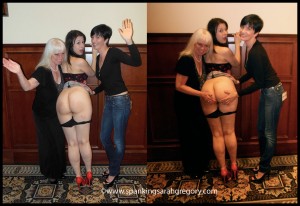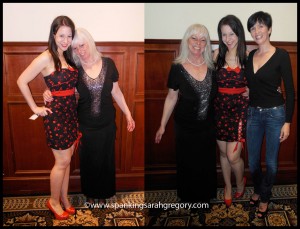 I was pretty overwhelmed and stressed after a long night of vending and just needed my Momma. I put on something more comfortable and Robert and Justin helped me find her up at the suite parties. All I needed was to be held by her. Sometimes it is difficult to be "ON" for so long and business like and independent and I just need to let down my professional side and be held and taken care of. I was so grateful to have found Momma and she took me in her lap right away and held me while I cried. We talked a bit and I felt better. She gave me one hour to explore the suite parties before she wanted me to head down and get ready for bed. She knew I had a long day the next day and wanted to make sure I got enough sleep.
Saturday was another busy day. I had a few sessions, we walked on the boardwalk and did some shopping, and then it was time to get ready for the dinner/dance Saturday night. It was themed "a night in Hollywood" so I went as Marilyn Monroe. Robert went as Al Capone and Justin was Junior (the one who cleans up the "dirty laundry"). Walking through the casino dressed up was interesting to say the least. I felt like a star the way all the vanillas were looking, pointing, and commenting on my Marilyn outfit. Some thought I was hired by the hotel to walk around and let people take photos with me.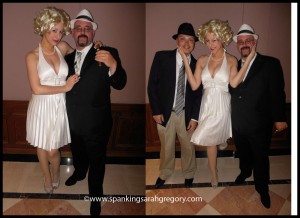 Momma decided to just dress up in a nice "Dana" outfit and my new friend FLAPaddler also wore a nice outfit. Although the music wasn't so great, the food was yummy and the party hosts (Mike Tanner, Miranda, Mike Stein, and Jules) showed some funny "what would you do" videos and Jules wrote and put together a funny Fetlife parody skit.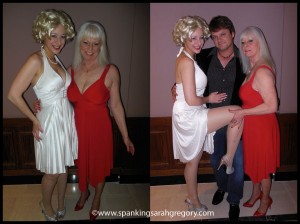 Sunday was another full day. I had some sessions and then filmed a really awesome video. I hired Stevie Rose, Kyle's girlfriend, to do a spanking film with me and Justin. She spanks Justin, I spank her, I spank Justin, then we both spank him. This video has both  F/f and F/m spanking action and will be called, "The disobedient Sub" I will let you know when it is edited and for sale.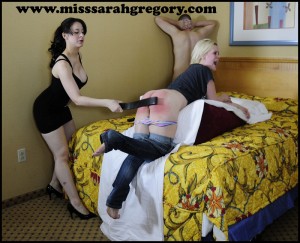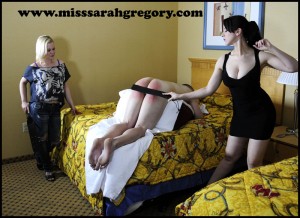 The rest of Sunday was relaxing. Robert took me and Dana out to a nice seafood dinner and then I spent my last night with Momma in her room.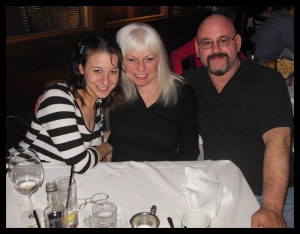 Monday morning I had another shoot with Pandora where she spanked me. It was a really HOT scene!!!!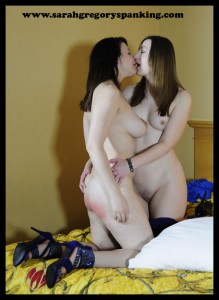 Then we headed home. On our way we dropped Momma off in Philly at an airport hotel as her flight home was early Tuesday morning.
What an awesome weekend.