I wanted to wish all my reader's a very happy Thanksgiving. I always ask the question, what am I thankful for this time of the year? It isn't everyday that we sit and think of what we truly are thankful for in our lives. There are so many things that I am thankful for in my vanilla life as well as scene life.

What I am thankful for in my spanking life.
I am thankful that I have a wonderful daddy in my life.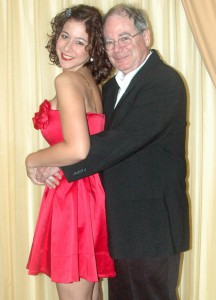 I am thankful that I have a wonderful Momma in my life.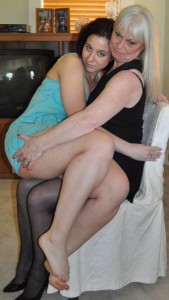 I am thankful for all the other spanko friends that I have made though the years, just to name a few, Kat, Kyle, IMLX, Kisa, Chelsea Pfeiffer, JohnnyRavage, Tasha and Yoni, Mike Billa, Larry-Givantake, Pixie, Clare Fonda, Doug and there are loads more. So thanks for your wonderful friendship.
I am thankful for all my fans and readers. It is because of you that I keep going as Sarah Gregory.
I am thankful that I have a successful spanking member's website and that I get to do what I love for a living.
In my vanilla life I am thankful:
That I have a loving and caring family, as difficult as they can be at times, they still love me a lot.
That I have a college degree
That I am finally getting lead roles in community theater
That I have an amazing voice teacher who is like a second mom to me.
That my living situation is finally great.
That I have a wonderful cute doggie named Maxi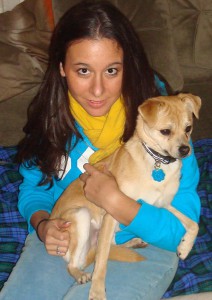 That I have a few wonderful and loyal friends, they all may not live close by, but that doesn't mean I love them any less.
This week enjoy some free galleries from my website as well as a preview of my latest Thanksgiving Special starring me, Dana Specht, and Paul. It is called, A Not So Happy Spanksgiving.
"Sarah is pouting and acting very ungrateful. When Sarah's mother confronts her and asks her for some help preparing Thanksgiving dinner, Sarah back talks her enough to earn herself a hard slap across the face. If that isn't enough she gets a hard bare bottom spanking from mom, from dad, then from both for acting like a spoiled ungrateful brat on Thanksgiving."
What are you thankful for???