Well, I know it's been a long time since I posted, but my vanilla life has taken priority since I have gotten back from Aruba, and I am sorry for not blogging.
Well, as some of you may know I was on vacation in Aruba for the first week of October. It was a really relaxing and fun week. We did shoot some spanking videos of course, but for the most part, hung out on the beach and at the pool.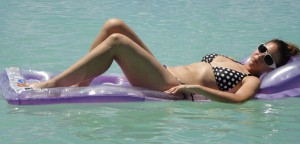 It was my second time on this lovely island and I hope to go back again someday. There were 4 of us on the trip, me, my daddy, Kat, and another friend I will refer to as K, or should I say vanilla K, as he was the non spanko there. Enjoy some more photos from the trip.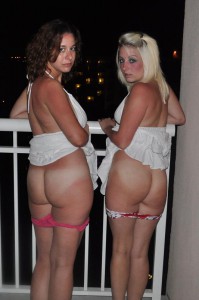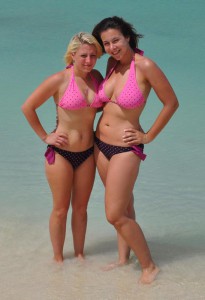 This one was taken in our room. I wanted to show off the tan that I really didn't try to get. I wore a lot of sun block, but the sun was so strong.
Me and Kat shot a bath tub video for my website. It is called, Pay the Price, and it premiers this week www.sarahgregoryspanking.com. Here are some stills.