Hello from beautiful Carmel. I just arrived in Carmel, CA and have some fun stuff planned. Momma Dana and I have some plans to do another video too which I will be sharing with you all on Momma Spankings. Look for a sneak peak look at photos when we are done shooting it next week.
In the meantime, here are my new updates.
On Sarah Gregory Spanking in Sexy Spanking Fun, I introduce the super sexy and famous Christina Carter. It was a real treat for Christina to shoot a couple spanking films as she is not a spanking model and doesn't do spanking videos. However, we have a mutual friend and through him her and I have become friends. We had an intimate spanking experience a few years back and since then I have been dying to do a video with this sexy vixen. She was guest of honor at this years Fetishcon, so I was surprised that she was able to work a shoot for us into her busy schedule. You should check out her website, Christina Bound. She is also best known for her sexy Fetish portrayal of "Wonder Woman."

I really hope I can do a few more videos with her in the future as I have a few awesome ideas.
Christina and Sarah shared some private spanking fun a few years back and hadn't forgotten how fun it was, so they decided to make a video of their next time playing so they could watch it when alone and share it with you. See sexy Christina and Sarah switch and spank each other in lingerie and nude in this sexy and HOT spanking film.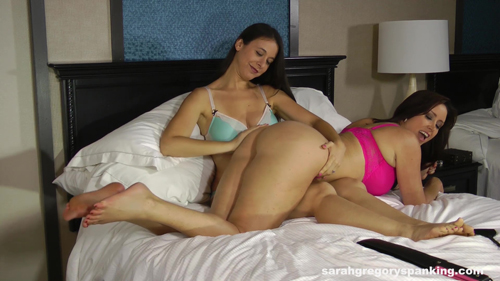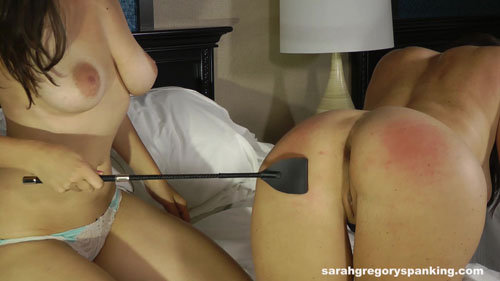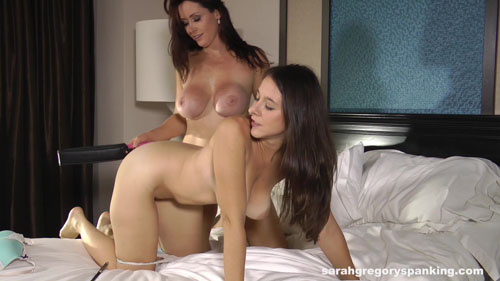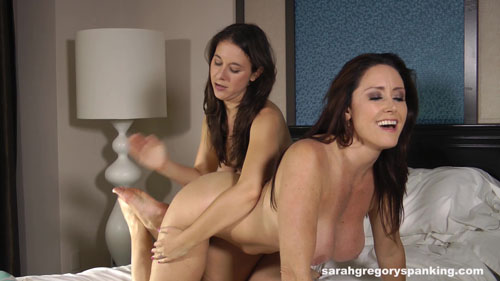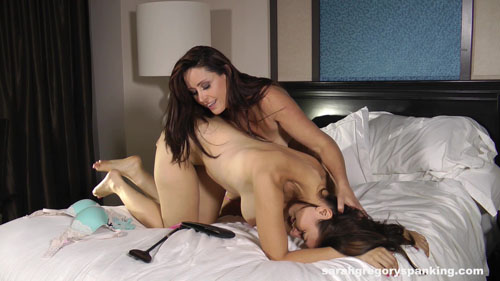 On Momma Spankings, I brought back a classic and remastered it into beautiful HD with a re-edit, Detention Discipline. This is a long play film with some hard spanking and paddling. You don't want to miss this classic. See Sarah and her Momma at their best along with guest model, Scarlet Summers.
Miss Sarah Gregory is a new teacher and not very good at controlling misbehaving students. When principal Ms Dana Specht walks by the detention room and sees the unruly Scarlet misbehaving and the frustrated Miss Gregory, she steps in and takes charge. Students who misbehave in class need discipline and that discipline is a bare bottom spanking and paddling! If Miss Gregory can't or won't administer a proper spanking, than Ms Specht surely will. Scarlet gets her first bare bottom spanking and paddling as does Miss Gregory for not administering correct discipline in the school.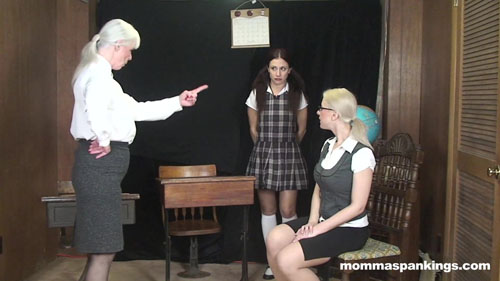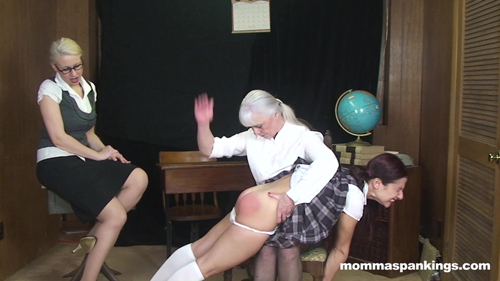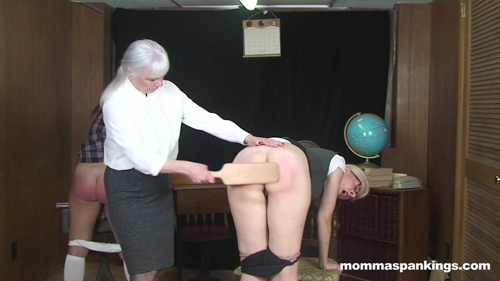 And, finally on Sarah's Fetish Play, a new video called Naughty Stepdaughter has been uploaded. This is a sexy Taboo film that you don't want to miss, if that is what turns you on. I know I got pretty turned on while filming it….shhhh.
In this naughty stepdaughter/step-father taboo clip, you are my step daddy and I am your naughty stepdaughter. You walk in and catch me getting dressed. When I notice you there, I am a little embarrassed but at the same time I know how much you enjoy looking in on me. I talk dirty to you and tell you how this will be our little secret, as mommy wouldn't approve of you looking at me this way. As I am talking to you, I get more and more comfortable, to the point of being completely nude, though it happens slowly. I touch myself and get very turned on thinking about you watching me. I want you to fuck me and take my virginity cause I am such a naughty naughty little girl.