We have some amazing new videos on The sites. On Sarah Gregory Spanking see the Lovely Adriana Evans in Sleazy Stripper. This was a super fun video to film, well I always love filming Adriana. I will be filming her later this month in fact.
John is getting a lap dance from sexy stripper, Adriana. He is shocked when she tries to steal his wallet. He threatens to tell management and get her fired. She doesn't want that, so she agrees to do things his way. This entails an over the knee spanking on her bare behind as well as a humiliating spanking in the wheelbarrow position while she jiggles her big bouncing behind for his enjoyment.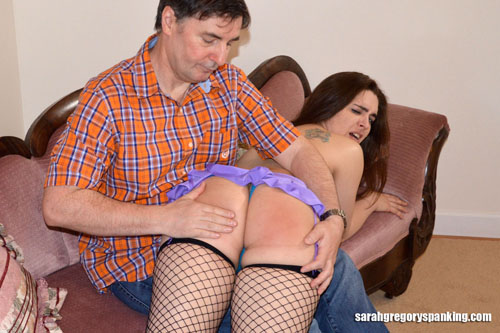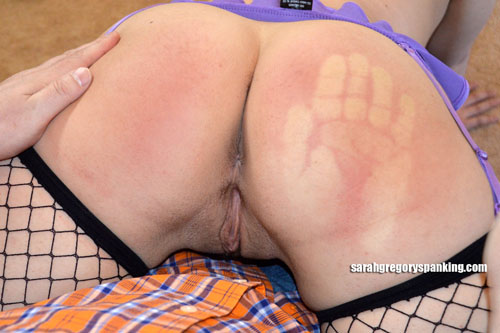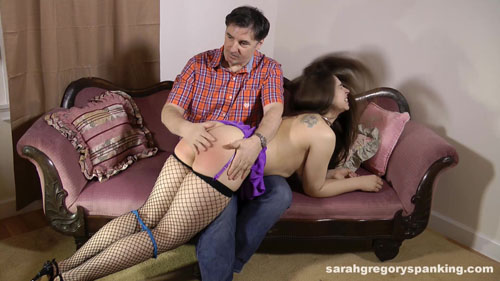 On Momma Spankings I introduce super cute Rosie Ann. She is a young and upcoming spanking model from the UK. She has also appeared on Triple A Spanking and Sarah Gregory Spanking.
Rosie is having a bath and mommy has asked her repeatedly to get out as it is time for bed. Finally mommy has had it with her disobedient daughter and grabs her, pulls her out of the tub, drags her to the bedroom, and throws her over here lap for a spanking. Rosie cries in pain as mommy spanks her wet bare bottom with hand and hairbrush.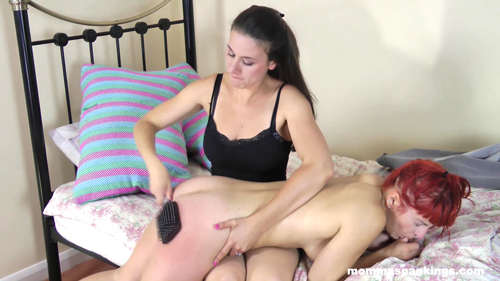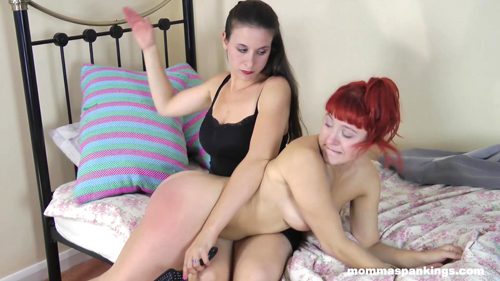 Adriana Evans also appears on Triple A Spanking in on of the best videos I think, called Spanked, Soaped, and Strapped. She did a video earlier in the year for Momma Spankings with Miss Chris and they had such good chemistry that we had to have them do another one together for Triple A.
Lots of raw emotion, power struggles, defiance, severe punishments and their consequences. This could have been a straight forward punishment for Adriana Evans, but her big mouth got her into trouble with Miss Chris in no time at all. Representing the school away from home was a big responsibility so when Adriana had been caught in the hotel gym doing provocative exercises in front of others she was sent to Miss Chris to be dealt with. In no time Adriana was spanked over her tight gym pants but rather than leave the matter there she continued to fight back and her pants were pulled down so the spanking continued on her bare bottom. Then she swore, she continued swearing which infuriated Miss Chris so much that she marched her to the bathroom for one of the most intense mouthsoapings ever caught on film. You will be blown away by the anger, the emotion, the defiant struggle as that soap washed away Adriana's filthy tongue time and time again! Eventually Adriana realized she wasn't going to win and the final part of her punishment saw her take 50 strokes of the leather strap.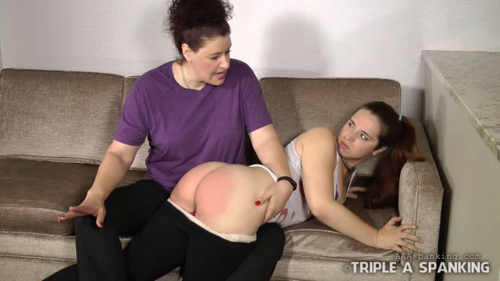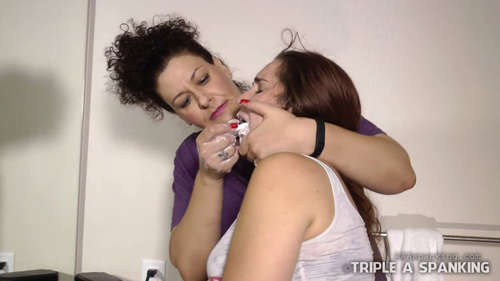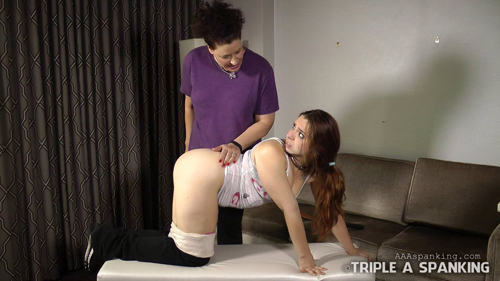 In other news, I am gearing up for lots of exciting shooting later this month with Amelia Jane Rutherford, Joelle Barros, Dana Specht, and as mentioned above, Adriana Evans.
I also just got back from Houston where I had an amazing time with my daddy. We filmed super cute Alice Michaels and there will be a new Halloween special coming to Momma Spankings later this month with her.