This week I bring two awesome Female/Female Spanking films to you where I am the top. On Sarah Gregory Spanking I spank Casey Calvert and on Momma Spankings, I spank Alice Michaels. The video with Alice is a Halloween special as I had her wear a sexy Girl scout outfit. It is called, Slutty Daughter Spanked and Diapered. This was my first time diapering someone and I quite enjoyed it. I expect to be doing some more of that. How I love to humiliate a young girl…hehe. I can be so evil at times.
Alice thinks she is going to get away going to her friend's Halloween Party dressed like a slutty girl scout. Mommy won't have this. Alice has non-stop attitude with mom to the point of not only getting a hand spanking, but a hairbrush across her already sore red bottom. When she is STILL acting like a bratty child, mom puts a diaper on her and continues to spank her for added Humiliation. If she is going to act like a child, she will be treated as one.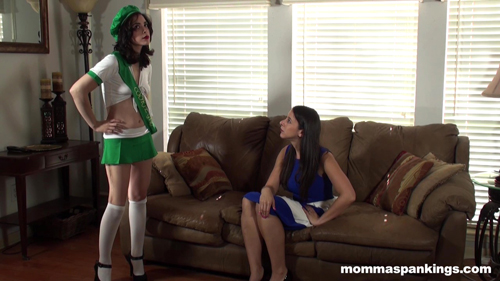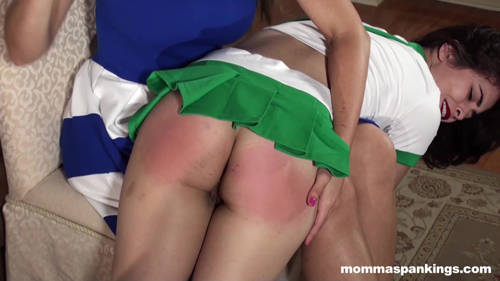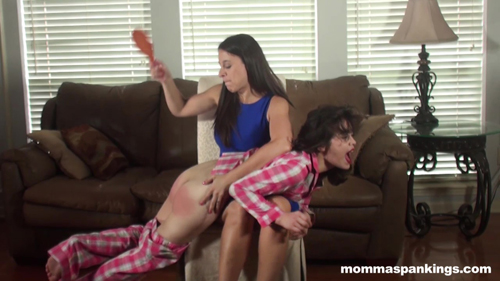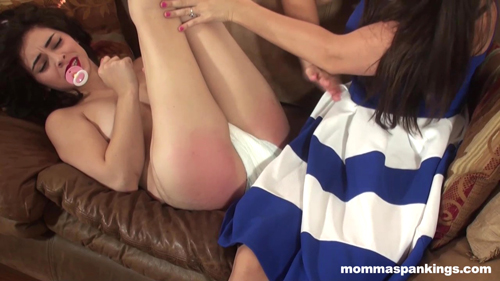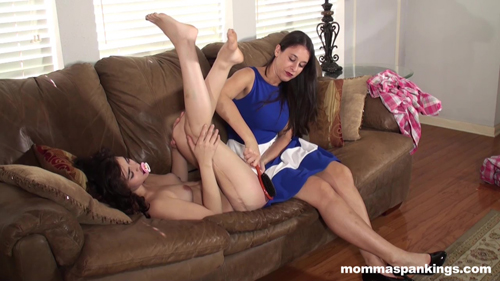 On Sarah Gregory Spanking I spank Casey Calvert in Lying Babysitter. This is not a particularly hard scene, but it is very sexy and Casey's reactions are very nice. Her bottom turns a lovely shade of pink and I very much enjoyed that. Any fans of Casey will not want to miss this one.
Sarah is very upset when she finds out that her babysitter has had company. Casey tried to lie her way out of it, but with nanny cams, Sarah knows she is lying. The rules were no company and Casey broke this rule and lied about it. Casey wants to keep her job, so she agrees to some corporal punishment over Sarah's knee.