So I did promise more photos and stories from the Naughty School Girl party. I think since the Texas All State spanking party last June I have started something with this. It has become a very popular event at the parties and we hope to continue them as long as people are interested in attending and participating in.
The basic premise of the party was I was a new teacher who had lost control of the class, so mother superior, father Rogers, and a few other teachers had to come in and deal with the uncontrollable class. I actually missed dressing in a school uniform and being the naughty student. As fun as it was to try out the other side, I think I prefer being a school girl at this event. Don't get me wrong, I love topping, but something about playing the bad school girl is very fun and comes natural for me. Not to mention the 20+ school uniforms/costumes I own and have to choose from.
Me as a teacher having fun posing before class…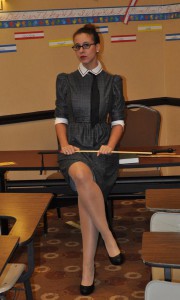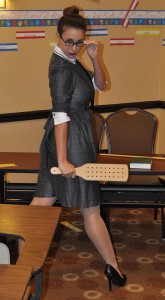 So first I try to control the class. They were very loud and rowdy I might add.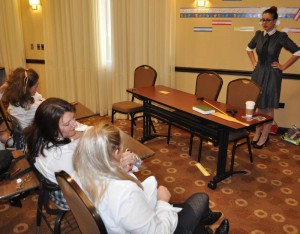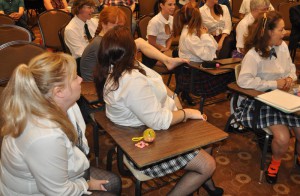 Then, mother Superior, Dana Specht, comes in to show me how it is done. She tells me to discipline these bad girls the old fashioned way.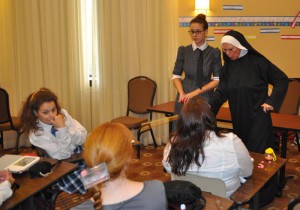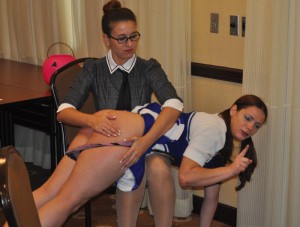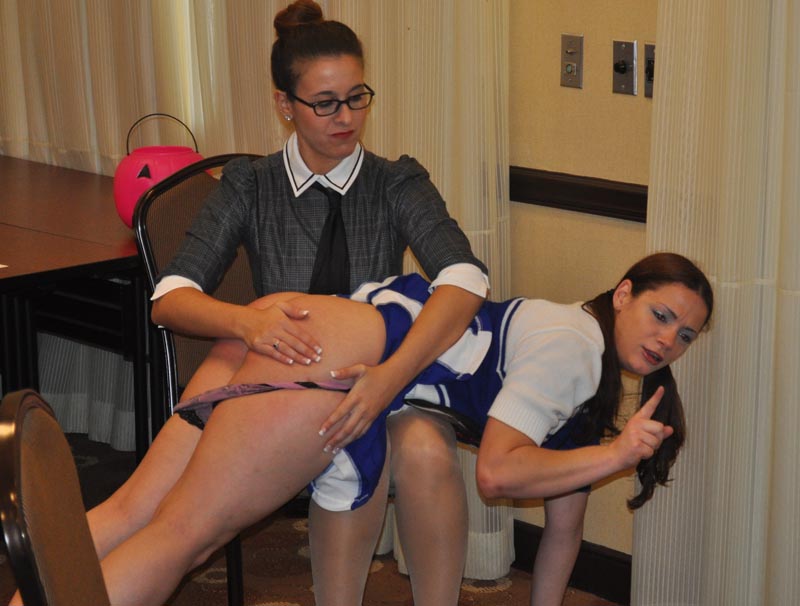 Then all the naughty school girls lined up for a spanking from each teacher. (Yes Ten is cheering)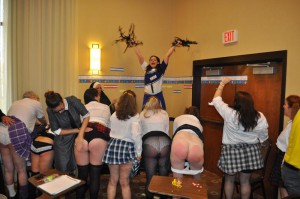 This is when I hurt my hand going down the line spanking all these naughty girls.(Owwwwwww!!!!) That hurt more than a spanking.
I did an okay job, but father Rogers had to come and discipline me as well as Mother Superior for being a bad teacher. My poor bottom….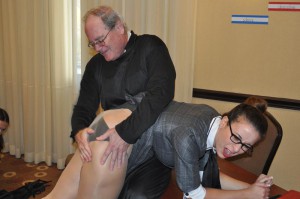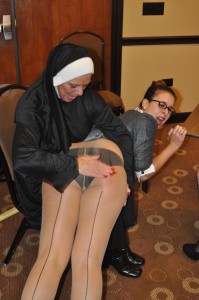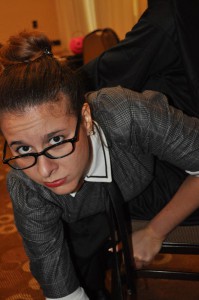 All in all it was a good event, but there were things I would have liked to go better and things I would have done differently. But I have to look at things more positively I guess as people seemed to have enjoyed themselves. I just put way to much pressure on myself for things to be perfect, when there is no way they can it seems.
More party updates coming, so keep checking back….
xoxo